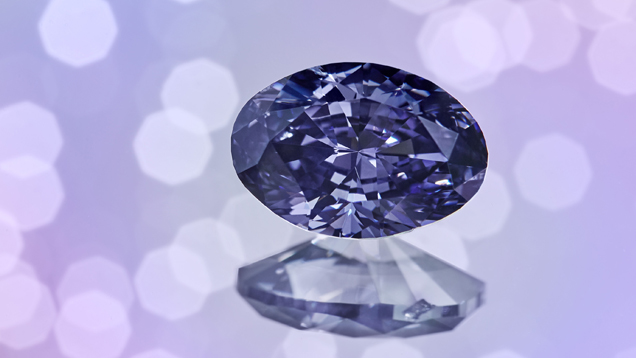 The deal that will see Blue Nile go to an investment group headed by Bain Capital Private Equity will likely mean big changes for the online diamond retailer. The company, whose double-digit growth had dazzled the U.S. retail jewelry industry in the previous decade, plateaued in recent years with sales hovering between $450 million and $480 million. Its net profits were about 2% of sales, running about $10 million yearly.
The purchase price of $500 million paid by Bain and Bow Street LLC surprised some analysts. It was 30% over the share price and the small profit ratio, even with the company's $109 million in assets, means it could take many years to recoup the investment without significant changes in the company's business model.
Engagement rings have been Blue Nile's staple since its founding in 1999, representing between 60-75% of sales. In recent years, however, as the number of marriages in the U.S. stagnated, the company attempted to shift its focus to designer pieces and international sales. Its success in both areas has been limited. Neither Bain nor Bow Street indicated what changes may be in the offing, except to state they are "looking forward to working alongside Blue Nile management to execute the company's strategy."
Blue Nile reported sales of $105.1 million for the third quarter of 2016, down nearly 5% from the comparable quarter last year. Net income was $1.3 million, or slightly over 1%. Diamond engagement ring sales declined 8.5% during the period to $59.5 million. International sales rose slightly in the quarter.
The deal likely will close early next year. Bain Capital Private Equity is the venture capital arm of Bain Capital.
ARGYLE FANCY COLOR SALE
Rio Tinto is finding that deeper may be better as far as fancy colored diamonds from its Argyle Mine are concerned.
This year's offering of fancy colors comprised the highest size, color and clarity combination in the 32 years of auctioning such stones. All of the diamonds came from the new underground operation that began three years ago.
The group, named the Chroma Collection, consists of 63 stones, weighing 58.24 carats total. It included 57 pinks, two violet and four red diamonds, all graded by GIA.
The largest was the 2.83 carat (ct) Argyle Violet, the biggest violet diamond ever found at the mine. GIA graded the color Fancy Deep grayish bluish violet. The other violet diamond, the Argyle Ultra, was a 1.11 ct Fancy Dark gray-violet pear shape.
Other highlights of the Chroma Collection include the Argyle Thea, a 2.24 ct Fancy Vivid purplish pink; the Argyle Viva, a 1.21 ct Fancy Vivid purple-pink; and the Argyle Aria, a 1.09 ct Fancy red.
Rio Tinto said in a statement that this tender achieved record results, but it did not announce sale prices or the total realized for the collection.
News Source : giaindia.in