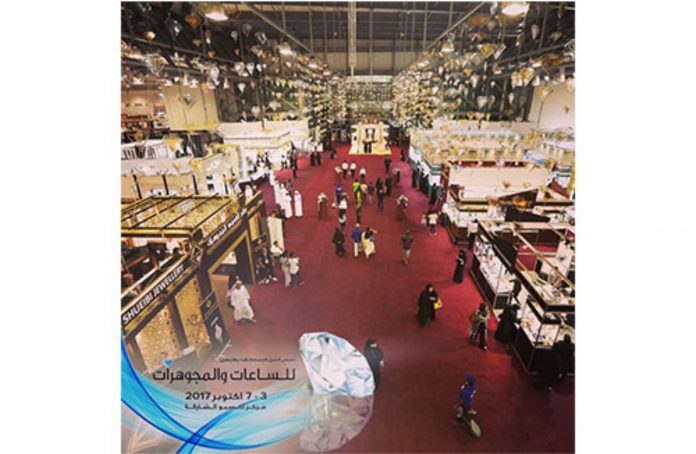 The 43rd MidEast Watch and Jewellery Show, held at the Expo Centre in Sharjah from October 3-7, 2017, attracted 61,456 visitors, including trade visitors from abroad and local consumers, according to media reports quoting the organisers. The show, which was supported by the Sharjah Chamber of Commerce & Industry had about 400 exhibitors, including a number of country pavilions.
It was reported that most of the participants, who displayed a wide variety of jewellery including traditional and modern designs in gold, diamonds, and precious gems, signed deals, formed partnerships, promoted emerging businesses and achieved major benefits from the event.
A highlight of the show was the dedicated pavilion by the Sharjah Chamber for Emirati designers. It showcased the work of nine emerging designers, and was part of the chamber's efforts to support young entrepreneurs, as well as develop their professional and marketing skills, and enable them to develop competitive brands capable of competing on an international level.
Saif Mohammed Al Midfa, CEO of Expo Centre Sharjah, was quoted as saying, "The MidEast Watch and Jewellery Show has succeeded in winning the confidence of exhibitors and enhancing their business, as well as attaining the satisfaction of visitors by providing the latest lines of fashion and modern collections from various international markets under one roof. "
Pic caption: An aerial view of the 43rd MidEast Watch & Jewellery Show
Courtesy: MidEast Watch & Jewellery Show
News Source: gjepc.org