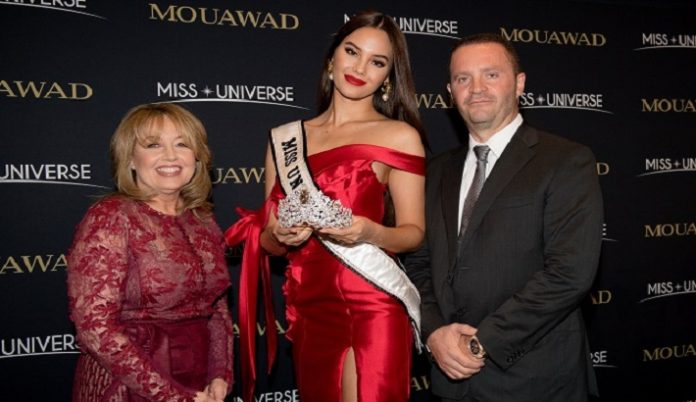 Sightholder Mouawad has unveiled the $5 million crown created for the Miss Universe competition.
The 18-karat gold creation, called The Miss Universe Power of Unity Crown, is set with over 1,770 white diamonds. The headpiece also features three yellow diamonds from Botswana including a 62.83-carat shield-cut canary yellow stone at its center.
Through its partnership with The Miss Universe Organization, Mouwad will also craft crowns for the MISS USA and MISS TEEN USA pageants. The winners of these competitions will receive a keepsake tiara from Mouawad.
News Source: idexonline