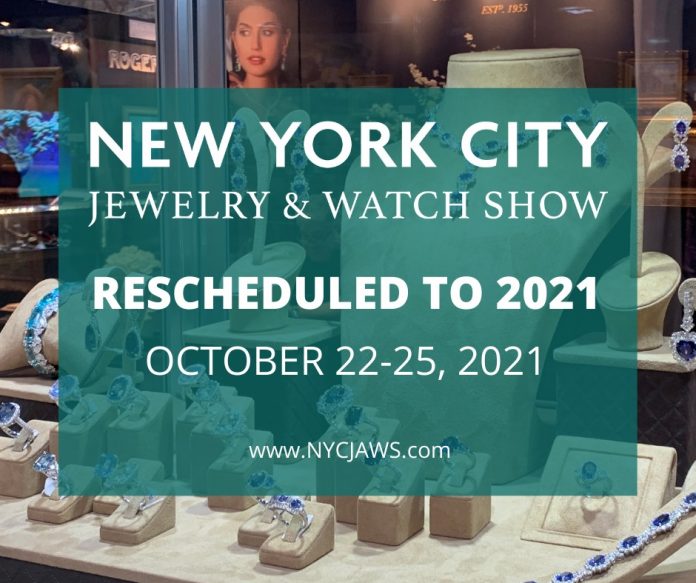 The New York City Jewelry & Watch Show, produced by the Palm Beach Show Group, returns live and in-person to the New York Metropolitan Pavilion this October 22-25, 2021. This multi-day consumer, retail, and industry trade shopping event will feature an extravagant showcase of antique, estate, modern and contemporary collections from a worldwide representation of participating jewelry and watch exhibitors. The NYCJAW Show is perfectly timed for both private buyers and members of the trade during a key 4th quarter period.
WHEN: October 22-25, 2021
Friday       October 22   11 am – 7 pm
Saturday   October 23   11 am – 7 pm
Sunday     October 24   11 am – 7 pm
Monday     October 25  11 am – 4 pm
WHERE:
Metropolitan Pavilion
125 West 18th Street, New York, NY 10011
ADMISSION:
Multi-Day General Admission Tickets are available for $20.00 Industry Trade Early Buying Badges are available for $500 (pre-show) or for $800 (at-show) Available online at www.NYCJAWS.com or onsite at the box office.
INFORMATION: Please call 561.822.5440 or visit www.NYCJAWS.com