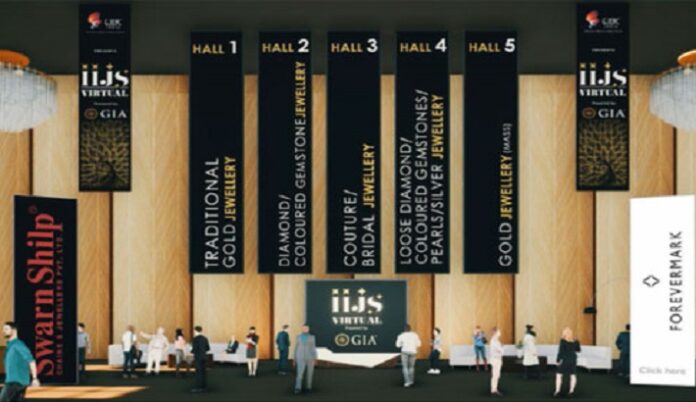 The GJEPC's genre defining and sector leading IIJS Virtual show grew out of a dire need to keep the wheels of commerce in motion at a time when the global trade was suffering from pandemic paralysis. If the exhibitor and visitor numbers are anything to go by, then IIJS Virtual has all the makings of another successful flagship trade show from the GJEPC's prolific stable of events.
The keen interest in IIJS Virtual shown by the exhibitors and trade visitors is a testament of the entrepreneurial zeal of the Indian industry to march on in the face of adversity. It also bears witness to the power of human ingenuity to outmanoeuvre and outsmart a deadly virus and the physical pressures and constraints that it has imposed on the business world. By taking a virtual leap, IIJS has become the de facto digital safe space where business can be conducted free of any physical harm, while still availing digital features and services that make an earnest attempt to bridge the gap between the real and virtual.
The amazing strides taken by the Indian gem and jewellery industry in raising their standards will be evident to all at the Virtual Show. Exhibitors are filled with enthusiasm and are working overtime to create collections that are in alignment with the festive and bridal season, as well as lightweight, innovative lines that will appeal to the modern generation of women.
IIJS Virtual has come at an opportune time to revive fortunes in the fourth quarter, and will help us all to end the year on somewhat of an optimistic note.
News Source : gjepc