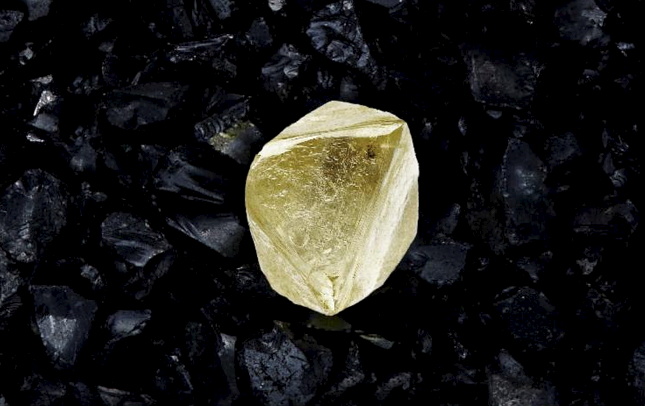 Alrosa, Russia's state-owned miner, has named a 100-carat light yellow diamond after the country's COVID-19 vaccine.
It says the gem (pictured) is a 100.53-carat flattened octahedron recovered from alluvial deposits in Yakutia, in the far east of the country, and is a natural wonder –  like the vaccine.
Last September Sputnik V became the world's first approved coronavirus vaccine. It takes its name from the first Soviet space satellite, launched into space in 1957.
"Rough diamonds of this size and color are true natural wonders. Therefore, we decided to name this outstanding crystal after the first Russian coronavirus vaccine, which is also a miracle created by our scientists," said Sergey Ivanov, Alrosa's CEO.
"The vaccine itself and the fact that it was developed so fast are both exceptional. This gives us hope getting back to life as usual in the foreseeable future."