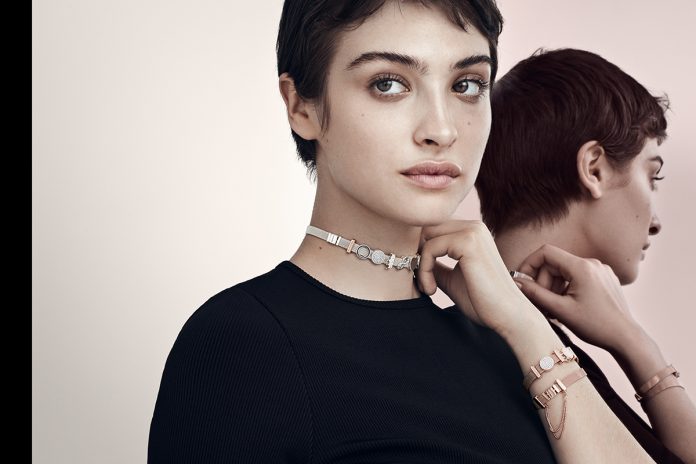 Pandora launches its first new charm bracelet concept in five years yesterday (Oct 4).
Named Pandora Reflexions, the new charm concept features a flat and flexible mesh-style bracelet, available in sterling silver, Pandora Rose, and Pandora Shine.
With the new bracelet comes a new style of clip-on interchangeable charms. These charms are flatter than the brand's original offer, and have built-in silicone grips to keep them in place.
In contrast to Pandora's core charm designs, Reflexions is more modern and charms are sleeker in shape. The brand expects the clean and timeless look of the bracelet will attract customers seeking this particular fashion trend that has been emerging recently.
Bracelets can also join together to form chokers.
News Source: professionaljeweller.com