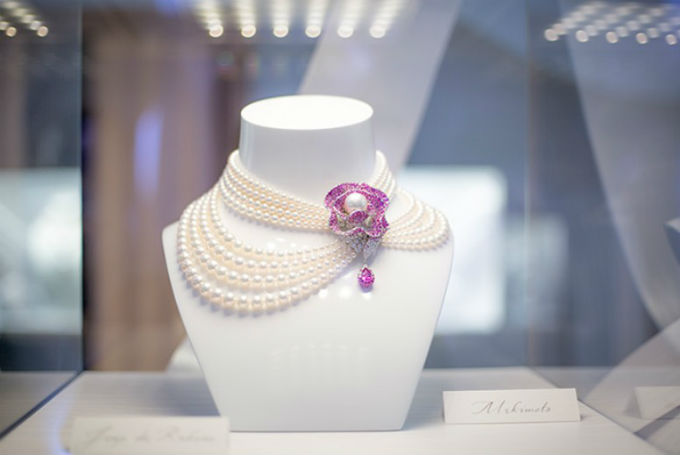 Legendary Japanese pearl jeweller Mikimoto recently launched a new collection that pays homage to the classic motif of ribbons interspersed with the sophistication of pearls.
The new high jewellery collection, Jeux de Rubans, was unveiled in early July at the Paris Store as part of the Paris Fashion Week Haute Couture Fall/Winter 2018/2019.
"Ahead of the launch in Japan, we have presented Jeux de Rubans, a new collection of high jewellery portraying the timeless motif of ribbons with a touch of luxurious whimsy, at Paris Store in Place Vendome," revealed Mikimoto.
The year 2018 marks the 125th anniversary of Mikimoto founder Kokichi Mikimoto's successful cultivation of pearls. This year, Mikimoto also had the honour of being named an official Haute Joaillerie member of the Fédération de la Haute Couture et de la Mode, the company announced.
News Source : jewellerynet.com