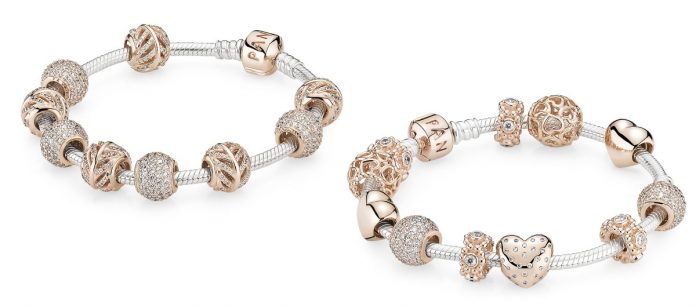 The UK's Border Force has warned consumers to be on the lookout for counterfeit products after it discovered 1,530 Pandora charms at UK ports and airports in recent weeks.
Ahead of the approaching festive season, Border Force officers at airports, sea ports, and postal hubs detected and seized phoney imported goods worth millions of pounds.
Among the items seized in recent weeks were 1,530 Pandora charms worth £45,900 at Manchester Airport, as well as Hublot watches, which were uncovered at other international travel hubs.
Immigration Minister, Brandon Lewis, said: "The international trade in counterfeits is linked to serious and organised crime and undercuts honest traders, damaging our economy. Customers are also left out of pocket with inferior and potentially dangerous goods.
"We are determined to crack down on this criminality and have Border Force officers working 24 hours a day at ports, airports and mail sorting centres to identify and seize counterfeits."
Following the discovery of the counterfeited items, Border Force is warning UK shoppers about the risks of purchasing counterfeit goods this Christmas.
Border Force south director, Sue Young, added: "Counterfeiters will look to capitalise and cash in where there is a demand for a product and this year our officers have seized all sorts of fake goods – from beauty products to food and electrical goods.
"We urge consumers to be careful with their purchases. If the price appears too good to be true – either at a car boot sale, a market stall or online – it probably is," added Young.
News Source: professionaljeweller.com