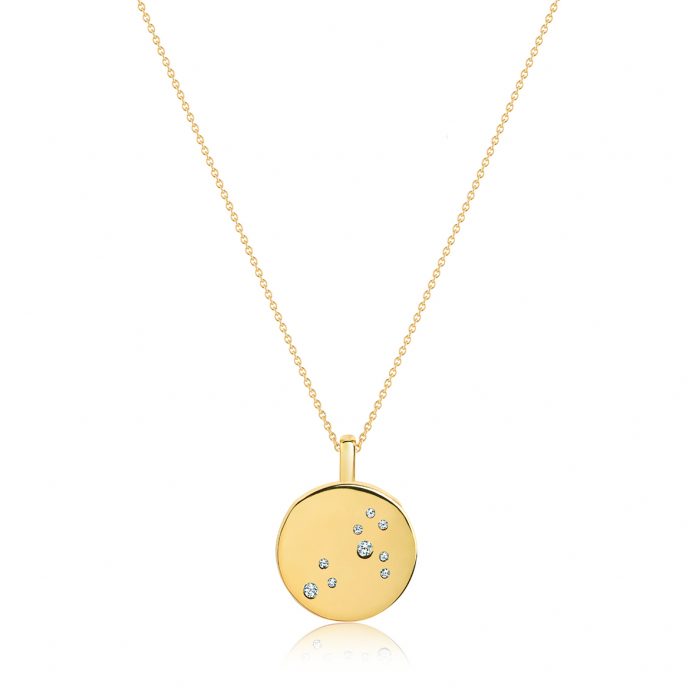 Award-winning Danish jewellery brand Sif Jakobs Jewellery is set to introduce zodiac symbols and new square shapes for AW18.
Responsiding to the growing consumer demand for personalised jewellery, next season Sif Jakobs Jewellery will launch the Zodiac collection.
Zodiac takes inspiration from the astrological signs and the stories written in the skies. The range comprises delicate pendants in silver and gold-plate, featuring the 12 iconic constellations marked out by cubic zirconia stones in varying sizes.
In addition, AW18 sees the brand launch Matera, a range which takes Sif Jakob's celebrated round designs and adapts them into square rings, bracelets and hoops, to create a more structural and clean look that remains in keeping with the company's Scandinavian heritage
This square shape is a unique addition to the ever-growing range and gives a new, minimalist dimension to the brand's best-selling ring and bangle stackers, which have proven popular with retailers in the UK and Ireland.
Sif Jakobs, designer and founder of the eponymous brand, shares: "Bringing customised and personalised designs into the jewellery portfolio is a natural extention to our collections. I have always aimed to design jewellery that expresses who you are, and the new personalised Zodiac signs collection does just that. I believe that these signs appeal to almost every individual, yet, If it's not the astrological meaning that speaks to you, I'm sure the simple beauty of the zirconia sprinkled patterns will."
Sif Jakobs Jewellery will also extend its best-selling Rainbow-coloured designs later this year, which have proved popular with retailers and consumers alike since they launched in AW17. As a result, the brand will add a coloured palette of zirconia stones to best-selling pieces such as the Corte earrings and Simeri bangle, and will also be introducing colour in silver for the first time, giving consumers the choice of Rainbow colours set in silver or gold plate.
All of these new collections will be available to show in the UK at the CMJ Trade Event and International Jewellery London.
News Source : professionaljeweller.com