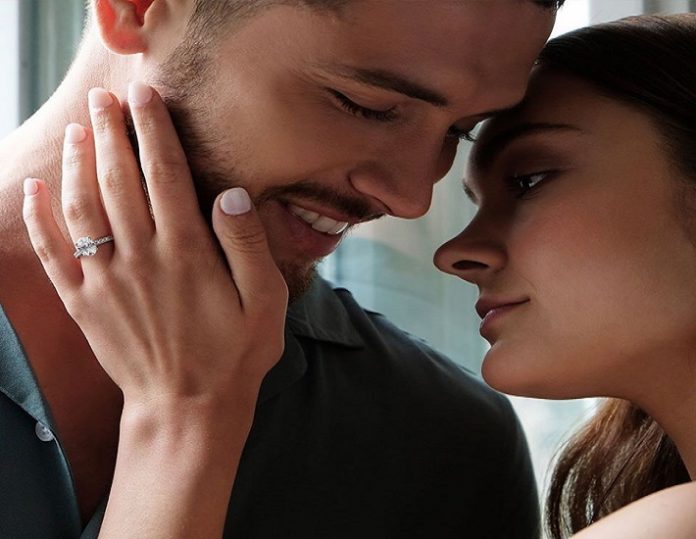 Carat* London's new venture, Gentle Diamonds, now offers over 3,000 certified lab-grown diamonds, of which almost a quarter are confirmed as carbon neutral.
Entering the lab-grown diamond jewellery market earlier this year, Carat* London introduced Gentle Diamonds, a sub-brand selling sustainable engagement rings.
Expanding its offer, Gentle Diamonds has introduced certified carbon neutral stones, and the collection now includes over 100 designs in engagement rings, pendants and earrings crafted in 18ct white yellow and rose gold.
Customers can select diamonds and create own unique pieces online at caratlondon.com and in-store at the the company's boutique in Westfield White City London.
The brand expects to roll out nine more locations in the UK between now and the end of spring 2020.
Prices start from under £1,800 for a 1ct solitaire engagement ring. Each diamond is accompanied with a unique diamond authentication certificate from the International Gemological Institute.
"We are proud to be able to offer a new generation of diamond to a new generation," says co-founder, Heidi Thompson, adding: "Both a more sustainable and a more affordable diamond.
"We believe lab diamonds are the future of the jewellery industry and will unleash enormous creativity in the sector because of their more affordable prices."
Co-founder, Scott Thompson, continues: " 'The brand's aim is to create a focal point for the potential of the lab-diamond world. Indeed we have waited for 16 years for this moment and we believe the time is right to reach out to all our partners in offering their customers the Gentle Diamonds experience and the chance to join our community of like-minded and forward thinking jewellers.'
News Source: professionaljeweller