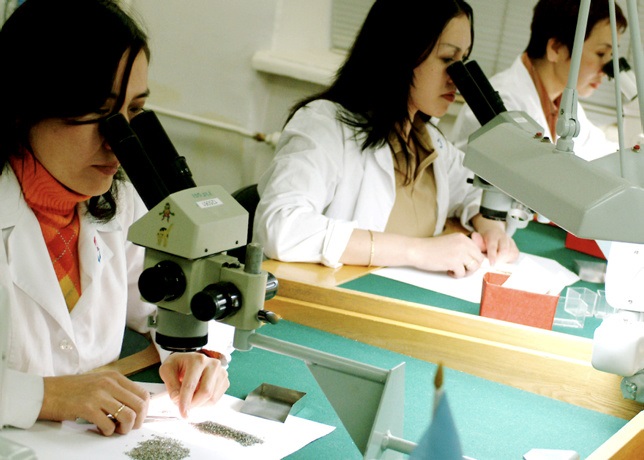 Alrosa says it will offer buyers "unprecedented" flexibility by halving their accumulated obligations to buy its diamonds.
The company has been allowing increased deferrals since April and says that as result volumes allocated for the second half of 2020 are nearly a third upon historical levels.
"Having considered the situation, Alrosa decided to reduce by 50 percent on average (in carats) mutual obligations for the seller to supply and for buyers to purchase rough diamonds starting from August," the company said in a statement. "This gives the company's clients additional flexibility."
In addition, it said that for next week's trading session, from July 27 to 31, it will not set minimum requirements for a mandatory buyout of rough diamonds under long-term agreements that traditionally cover about 75 percent of its overall sales.
A spokesman for Alrosa told "In April, May and June trading sessions the mandatory limit was set on zero, clients could buy any amount of diamonds (including nil), deferring the rest of allocation to the subsequent sessions of the year.
"July session's terms give buyers an option to defer the desired amount, so the total of goods bought and deferred might be less than 100 percent of the allocation and Alrosa sets no obligations to purchase the rest.
"We haven't seen any reason for the price correction yet. There was little demand over the last three months due to travel bans and lockdowns. The issue is not in prices, it's about a demand volume that suffered a lot since people were sitting at home.
"Moreover, under current circumstances, price stability is key for many of our clients' financial solvency, as it prevents the depreciation of their stocks. The current state of the market and our customers' feedback after three months' disruption shows that price over volume approach benefits the industry as a whole.
"Our customers don't have to raise additional debt to finance their working capital, instead they can gradually sell down their stocks as demand gradually (though unevenly) comes back."
News Source: idexonline