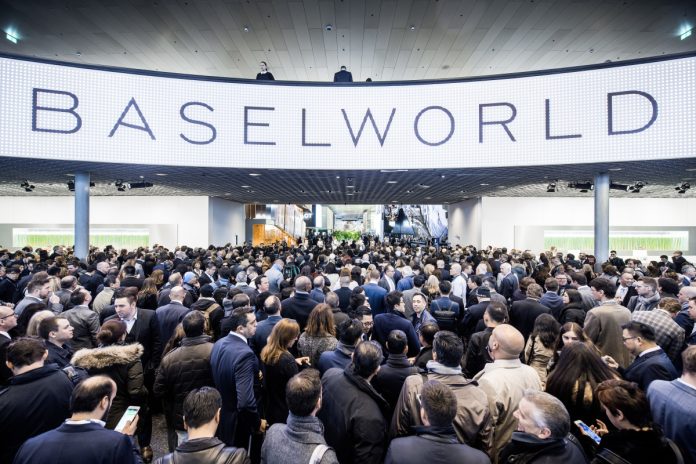 The amount of industry experts and specialists walking the Baselworld show floor has seen a healthy increase from last year, event statistics have revealed.
The first figures to be reported from the Switzerland-based trade show claim that it saw an 8% increase in footfall during the first two days, compared to the same period for the 2017 event.
The increase in show visitors for the opening days of the show comes despite the jewellery and watch industry event operating on a smaller scale.
The former-eight-day event has reduced to six days for this year's show and has trimmed the amount of show exhibitors from 1,300 in 2017 to 600-700 this year.
While Baselworld is now operating on a smaller scale, a raft of exhibiting industry leaders have expressed their 'satisfaction' with the crowd the event has pulled.
Karl-Friedrich Scheufele, co-founder of Chopard, commented: "The 2018 show started very positively, we were able to welcome many partners from all over the world and have received a very keen interest in our new products.
"The great response demonstrates once again that Baselworld is and remains an indispensable platform for exchange for the watch and jewellery industry."
The industry trade show finishes tomorrow, Tuesday, March 27.