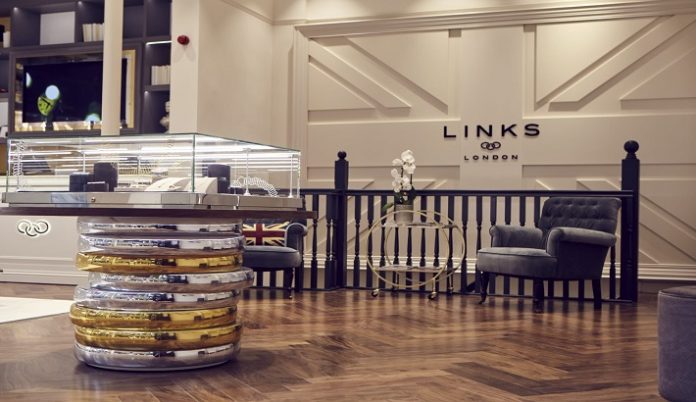 As we wave one year goodbye and jump straight into another, Professional Jeweller reflects on the trends and stories of 2019 that are likely to shape the next 12 months…
Purchasing of jewellery and watches has gone up


According to award-winning market researcher provider, Mintel, two thirds of people have bought jewellery or watches for themselves or someone else within the past five years, which is an increase of 5% in comparison to 2018. The purchasing of jewellery and watches has increased across the board, with more people buying for themselves or as a gift for someone else. Looking closely at the specific purchases being made, Mintel says watches and costume jewellery are the most popular product categories when it comes to personal purchases, but when it comes to gifting, precious pieces win. Mintel predicts that the jewellery market hit £5.9bn in 2019. The firm says: "Looking forward we expect the sector to continue growing at a steady pace, with a CAGR of 2.7% over the next five years."

LVMH is one to watch


Luxury group LVMH purchased Tiffany & Co in a multi-billion pound deal. The companies entered into a definitive agreement for LVMH to buy Tiffany for $135 per share in cash, in a transaction with an equity value of approximately $16.2 billion (12.5bn). This deal is LVMH's biggest to date. While many question why the company would buy a brand that has been struggling to stay in the top-tier, Tiffany strengthens LVMH's presence in the jewellery sector and allows it to compete in the category more closely with the likes of Richemont. It also gives LVMH a bigger foothold in the United States. Experts predict this business deal will spark others from similar groups this year as they look to compete in the rapidly growing high-end jewellery market.

Piercings propel business


The piercing craze has gone wild over the last couple of years and 2019 saw an increase in jewellers jumping on the bandwagon too. Astrid & Miyu has been leading the way by completely transforming its business with a piercing offer. The introduction a piercing studio at its flagship boutique has led to the brand expanding its retail portfolio in order to cater to growing demand. Selfridges also welcomed the brand's piercing studios to store after witnessing the success of the concept in the UK. Now other brands and retailers have followed, including Accessorize, Dinny Hall and Lark & Berry. Furthermore, the launch of leading piercing supplier, Inverness, into the UK has seen a number of independent jewellers add a piercing offer to their bow. With Inverness hosting free training sessions around the UK, a growing number of jewellery stores are expected to be boosting business by piercing customers this year.

Links of London is no more


Despite the warning signs, many were shocked to hear the news that Links of London had plunged into administration and failed to find a buyer to save the day. In light of ongoing cash flow pressures, the company said it had been left with "no choice" but to call in the administrators. The jewellery firm, which operated 28 stores and seven concessions in the UK and Ireland, had been implementing a turnaround strategy, but while it had been resulting in some fruit, it was not enough to rescue the business. In the end, staff were slashed from head office and employees at its boutiques up and down the country were left to face the New Year without jobs following an 'everything must go' closing down sale. In the trade many said the demise of Links of London was "too close to home", and vowed to see it as a warning side to improve business and ensure their own survival.

Jewellers can capitalise on social commerce


Shopping directly through social media, making online shopping easier and more seamless than ever, has seen tremendous growth in the past year and is rapidly changing the face of eCommerce as we know it. Given this growth, as well as Instagram head Adam Mosseri recently laying out his long-term vision to "ramp up" the platform's retail offering, it is clear that social commerce is here to stay, and jewellers can no longer afford to neglect social media as a shopping platform. For businesses looking to take advantage of the social commerce boom it is important this year to focus on great product imagery, shoppable features on visually-led social networks, and an optimised e-commerce site that is ready for social media users being funnelled through. As customers are often taken from social media to the checkout page, particular attention should be paid to this area especially considering that overly-long and complicated checkout processes are a common cause of shopping cart abandonment.

Necklaces are the most popular style of jewellery


Research from Mintel has revealed that half of those who bought jewellery within the last five years purchased a necklace, making this the most popular jewellery purchase, very closely followed by earrings. Whilst bracelets and rings are also popular jewellery pieces, purchasing of these products is slightly lower, as rings, in particular, can be more difficult to purchase as a gift due to sizing issues. When it comes to styles, sentimental necklaces still shine, as seen by Astley Clarke winning the Personalised Jewellery Collection of the Year title with its Celestial locket line. Elsewhere, necklaces that can be stacked and styled have also been the order of the day, with consumers investing in various length chains in order to curate a unique look. When it comes to earrings, hoops still soar following a comeback a couple of years ago and mini studs that work with multiple piercings have resulted in strong sales for jewellers in the UK.

Stores are rapidly disappearing from the high street but jewellers can survive


The first half of 2019 saw 2,870 stores disappear from the British high street, with retailers continuing restructuring activity and increasingly moving online in a bid to combat high rents, business rates and slumping sales. That number is equivalent to 16 store closures per day and it's the most that's been recorded in five years. Despite the figures looking bleak though, the jewellery trade did enjoy a number of store openings, with independents and multiples alike continuing to expand their physical portfolio and improve the customer service in order to win sales in a difficult retail environment. No matter how fast e-commerce grows, jewellery is still a luxury and personal product that many customers want to touch and feel before purchasing, meaning jewellers have a great advantage as long as they don't neglect the power of having an online presence as well as bricks and mortar.

Lab-grown diamonds are dividing the trade


2019 saw lab-grown diamonds gain more expose, thanks partly due to Meghan Markle wearing pieces adorned with man-made stones. In the UK several brands introduced lab-grown diamond products, including Astrid & Miyu and Carat* London, while Madestones enjoyed a positive response from retailers at International Jewellery London. Stateside, Signet ramped up its lab-grown diamond jewellery portfolio, De Beers entered the bricks and mortar market with its Lightbox brand and a lab-grown diamond council was formed to set professional standards. While there is clear consumer demand for lab-grown diamond products, the trade is divided over the ethical statements being made from companies selling such pieces. For example, the DPA chief exec claims no lab-grown diamond producer uses renewable energy and the Association has joined forces with WFDB to counter "negative advertising" from the lab-grown sector. 2020 will see companies on both sides of the argument seek further clarity on the ethical nature of natural and man-made stones.

Trust trumps price for millennials buying jewellery


Millennials prefer to purchase jewellery and watches from bricks and mortar retailers, citing trust and good customer service as more important than price. According to a study by jewellery trade show, Inhorgenta Munich, 44% of consumers aged 18-35 would rather buy jewellery and watches from a person. 51% cited trusting a retailer as the most important factor in deciding where to shop. Interestingly, as trust plays such a high role in the purchasing decision, 40% of millennials surveyed named department stores as a preferred retailer. If jewellers do not invest in connecting with younger consumers, they are likely to go to a retail establishment, like a department store, that they are more familiar with and feel comfortable shopping in. This means jewellery stores need to be well equipped to build relationships with millennials, or else they will lose money from a generation set to be the highest-spending globally from 2020.

Men's jewellery is on the rise


Men are increasingly choosing to adorn their outfits with jewellery and gone are the days where they were limited to watches and wedding rings. Today's dapper gents are looking for jewellery that can be worn every day and/ or for special occasions. Men's jewellery may be a small part of the market, but it certainly shouldn't be ignored. Across the board, experts are reporting a rise in men buying fashion accessories, and British jewellers should make sure they are not missing out on this growing area of the market. Chana Baram, a retail analyst at Mintel, says men are increasingly spending more and more on their appearance, and for the modern man — jewellery is key. She shares: "Whilst it is unlikely that the men's jewellery market will truly compete with the women's anytime soon, there is no denying that this part of the market is becoming increasingly important. More brands and retailers should be giving men's jewellery dedicated space in-store." Sales from the UK's leading men's jewellery suppliers also back this theory.
News Source: professionaljeweller