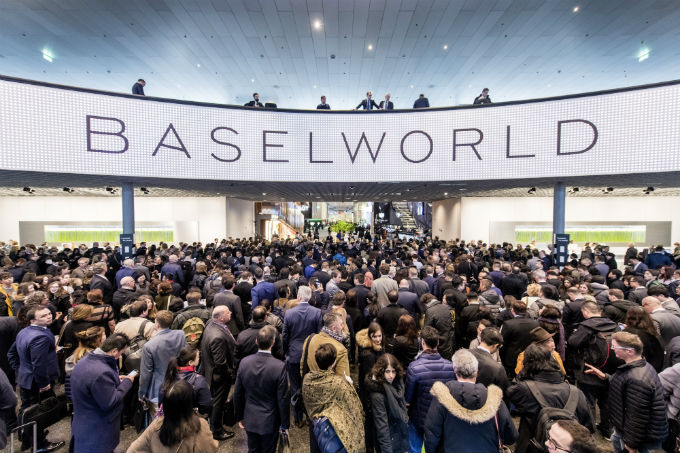 Baselworld is setting the stage for fresh reforms that will take place in the 2019 edition as it expressed regret over luxury conglomerate Swatch Group's departure.
René Kamm, CEO of MCH Group, remarked, "We extraordinarily regret Swatch Group's decision. The cancellation is all the more surprising for us because this news reaches us at a point in time when new management has arrived with a new team, new esprit and many new ideas."
Michel Loris-Melikoff, Baselworld's new managing director, added that he is willing to hold "constructive" talks with Swatch Group following its announcement.
"We want to conduct the fair in 2019 as attractively as possible, in a new style and with a new way of thinking. With this in mind, I hope that a successful edition of Baselworld in 2019 will motivate Swatch Group to again participate in the show in the future. I personally would be very pleased to hold constructive talks with Swatch Group," he noted.
He also confirmed that the transformation of Baselworld from an "order platform to an attractive marketing, communications and events platform" will be prioritised in 2019.
Next year's edition will shine the spotlight on the "best creations" by independent watchmakers in Hall 1.0 South while Hall 1.1 will be the venue for "The Loop," an area to showcase the art of watchmaking. Another highlight is the new "Show Plaza" in Hall 1.2, which will bring together stellar jewellery manufacturers. A 240° catwalk with numerous LED screens makes it possible to stage jewellery pieces in totally innovative ways, added Loris-Melikoff.
"This area will also be used for a wholly revised press day and a Retailer Summit, which takes place for the first time," he further explained.
A new communications strategy, which works with innovative digital formats and offers the brands a year-round stage for their products, will also be implemented. The chatbot, which was introduced in the 2018 edition and brings all relevant information directly to the user's mobile telephone via messaging services, will be expanded to include services such as ticketing and navigation and will also be extended onto WeChat for the Asian audience.
"Naturally, Swatch Group's cancellation is extremely regrettable for Baselworld. Nevertheless, we are convinced by our new concept and we will implement it together with the other key players in the industry," commented Loris-Melikoff.
Other big Swiss watch brands will also participate in Baselworld in 2019, he added.
News Source : jewellerynet.com