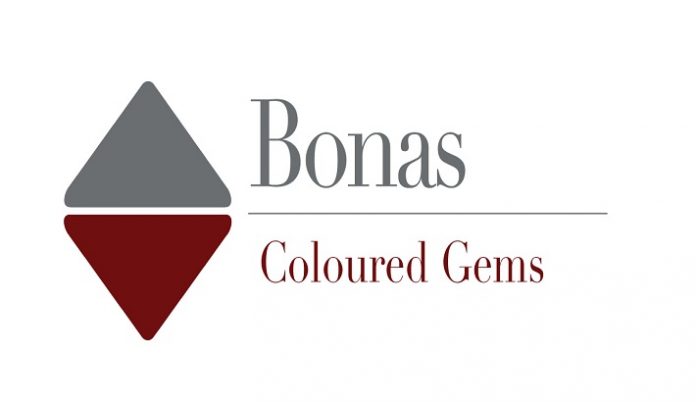 Isabella Yan reports on some of the exclusive highlights from the highly anticipated Bonas gemstone tender, which will take place at Hong Kong SkyCity Marriott Hotel from Saturday 14th to Wednesday 18th September 2019 to coincide with the September Hong Kong gem and jewellery show.
Bonas, international diamond brokerage firm will offer the most extraordinary gemstones to discerning retailers and wholesalers looking for special pieces to add to their collection. This September's tender features 460 examples of precious coloured gemstones. The selection of quality coloured gemstones is wide and varied, both in size, colour and clarity, with many fresh-to-the-market examples. The sale will feature a spectacular range of impressive sapphires, important rubies, vibrant emeralds, aquamarines, spinels, garnets and tourmalines.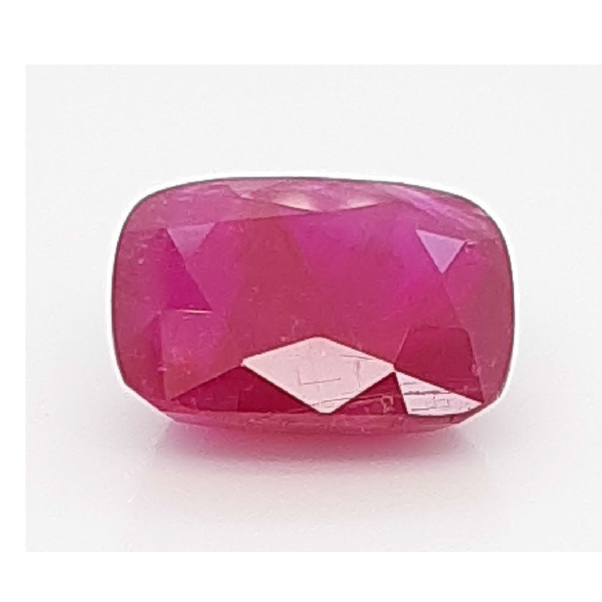 Leading the sale are three unheated Burmese rubies. Two of which are of Burmese origin, unheated and certified by GRS. The first is a 17.14 carat cushion shaped ruby (Fig. 1 Lot 264) and secondly Lot 305 weighing 5.15 carats,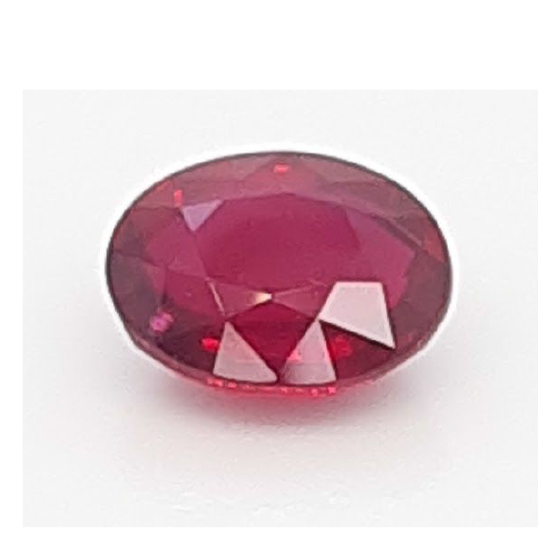 both showcasing a beautiful red colour saturation (Fig.2 Lot 305). Lot 300 will spotlight a 8.06 carat Burmese "Pigeon's blood" ruby which will certainly garner some attention (Fig.3 lot 300). Other notable rubies include a vivid unheated ruby of 4.09 carats from Mozambique (Fig. 4 Lot 311) with good brilliancy, clarity and a precious "Pigeon's blood" colour.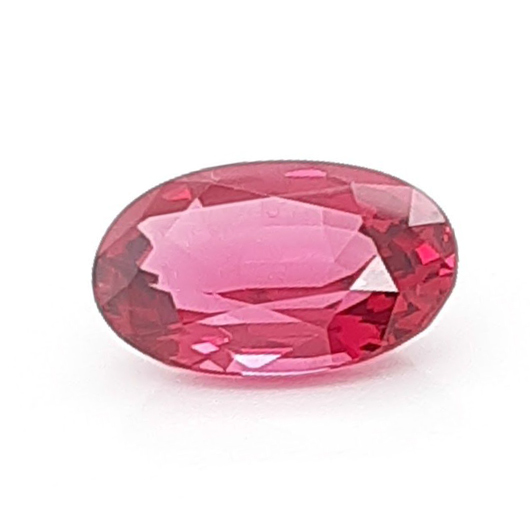 The most significant spinel featured in the tender includes a stunning oval shaped spinel with a reddish pink hue from Tanzania at 16.50 carats (Fig. 5 Lot 419). It's large size, brightness and transparency is certainly rare to come by, particularly from this locality. According to experts, spinel from Mahenge, Tanzania are highly sought after particularly, orange, red and pink colours continue to have high demand.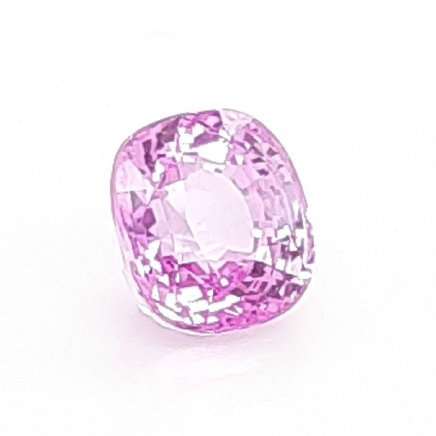 Continuing the theme of warm sunset hues, the sale also features a beautiful example of a Padparadscha sapphire, one of the rarest varieties of sapphires named after the colour of the "lotus blossom," that features a delicate mixture of pink and orange. This stunning 8.10 carat cushion cut Padparadscha sapphire (Fig. 6 Lot 175) is a collector's piece from an exemplary private collection, accompanied by a report from GRS stating as Sri Lankan origin with no signs of treatment.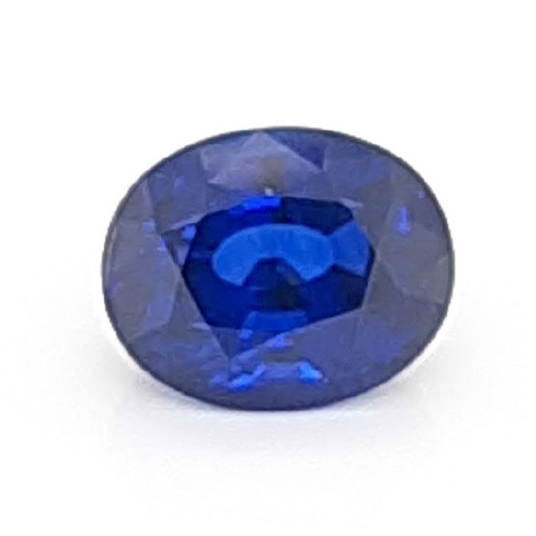 Furthermore, the tender will showcase a wide variety of richly coloured sapphires ranging from blue, pink, padparadscha, yellow to fancy coloured. One of the most unique lots is Lot 18, a 33 piece sapphire set, weighing 69.35 carats in total. Special sapphire sets like this one don't often come to market, especially those that are uniform in colour, untreated and certified as Burmese origin and Royal Blue in colour. All sapphires are cut and sized in a perfectly matching sapphire set ready to be crafted into an elegant sapphire parure (Fig. 7 Lot 18). Meanwhile, a beautiful blue sapphire Lot 34 from Sri Lanka, classified as Royal blue colour is particularly aesthetically pleasing in shape and colour. At 12.26 carats this unheated Blue Sapphire has been cut as an octagon to enhance its appeal, showcasing the splendor of colour (Fig. 8 Lot 34). Other blue sapphires from Sri Lanka, include a 10.03 carat cushion cut (Fig. 9 Lot 11) and an 15.09 carat oval (Fig. 10 Lot 45) both including a report from GRS.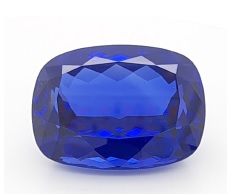 Vibrant examples of tanzanite also invite my attention. Lot 421 is a fine cushion shaped tanzanite at 155.02 carats and displays an excellent saturation of colour ranging from deep violet to rich blue (Fig.11 Lot 421). Both the clarity and lustre are excellent. According to experts, often the majority of tanzanites which are commercially available range in small sizes and are pale violet in colour, therefore such large tanzanite of this size is rarely found in nature.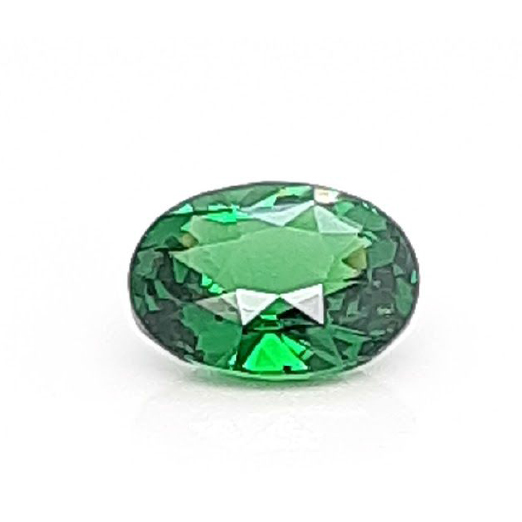 A number of vivid green Tsavorite are also set to sparkle at the sale. Lot 437 of 37.87 carats has excellent hue, clarity and lustre (Fig. 12 Lot 437). Experts say tsavorites in large sizes like this are a collectors item and are expected to attract interest from around the globe given their quality and rarity. Likewise, Lot 439 of 9.10cts displays an exemplary hue: a rich leaf-green colour (Fig. 13 Lot 439).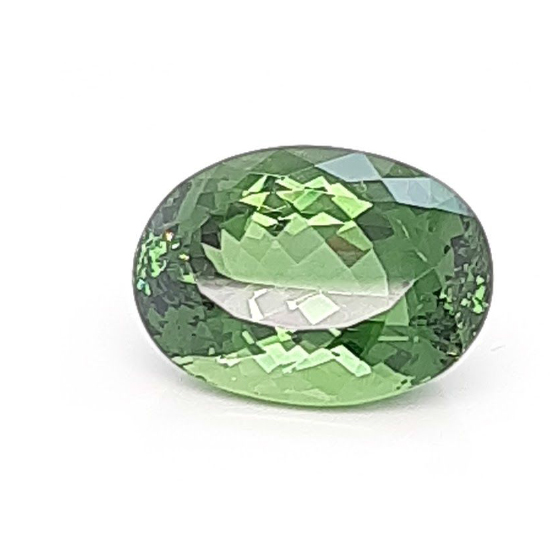 Overall a total of 460 parcels will be offered for sale with approximately 7 parcels of Aquamarine, 87 parcels of blue sapphire, 39 parcels of green, orange, pink and white sapphire, 34 parcels of tourmaline of different colours, 4 parcels of Demantoid garnets, 4 parcels of Emeralds, 3 parcels of Green Beryl, 3 parcels of Kunzite, 4 parcels of Mandarin Garnet, 1 parcel of Moonstone, 7 parcels of Morganite, 1 parcel of Padparadscha, 49 parcels of Paraiba Tourmaline, 9 parcels of Peridot, 1 parcel of Rhodalite, 8 parcels of Rubellite, 146 parcels of rubies, 13 parcels of Spinel, 8 parcels of Tsavorite, 1 parcel of Zircon and 25 parcels of fancy coloured sapphires.
Highlights include:
Lot 34 – Royal Blue Sapphire, Octagon, unheated, 12.26ct, Gubelin & GRS report Royal Blue
Lot 18 – Parcel of Blue Sapphire, cushion cuts, 33 stones, 69.35cts, unheated from Burma
Lot 175 – Padparadscha, cushion cut, unheated, 8.10ct, from Sri Lanka, GRS report
Lot 421 – Tanzanite, cushion cut, 155.02ct
Lot 437 – Tsavorite, oval, 37.87cts
Lot 419 – Spinel, oval, 16.50cts from Tanzania
Lot 264 – Ruby, cushion, 17.14ct, unheated, from Burma, GRS report
Lot 305- Ruby, oval, unheated, 5.15ct, from Burma, GRS report
Lot 300 -Ruby, oval, 8.06t, from Burma, GRS report
Lot 311 – Ruby, oval, unheated, 4.09ct, from Mozambique
Lot 11 – Blue sapphire, cushion, 10.03ct, from Sri Lanka, GRS report
Lot 44 – Blue sapphire, oval, 15.24ct, GRS report
Lot 45 – Blue sapphire, oval, 15.09ct, from Sri Lanka, GRS report
Lot 439 – Tsavorite, oval, 9.10cts, unheated, from Africa, GRS report
Viewings for the gemstone tender will take place at the Hong Kong SkyCity Marriott Hotel from Saturday 14th to Wednesday 18th September 2019 from 9:30am until 5:30pm each day. Bids can be placed online via www.bonascolouredgems.com