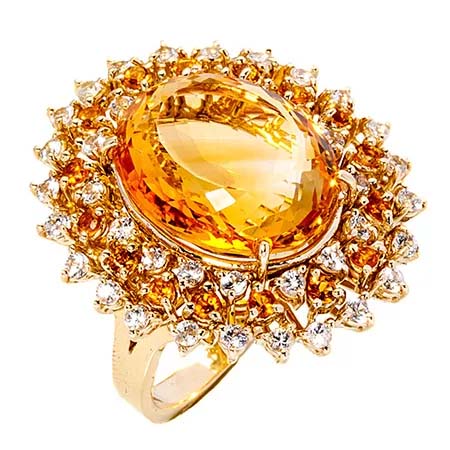 Durable citrine—it's a 7 on the Mohs' scale—is one of the birthstones for November. According to GIA, "citrine is the transparent, pale yellow to brownish orange variety of quartz" with color resulting from traces of iron. Its vibrant colors and relatively affordable pricing make it a popular stone that some associate with success. Consider stocking your own personal citrine talisman through the new offerings below.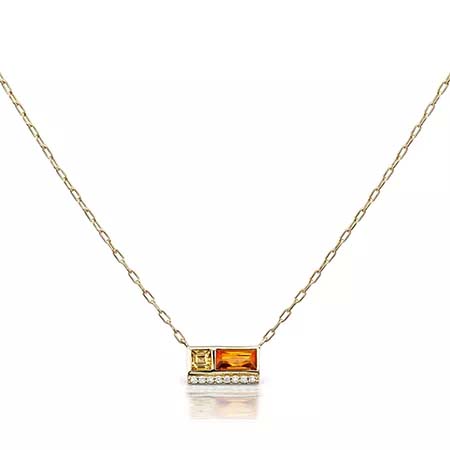 Cirque Petite necklace in 14k yellow gold with 0.34 ct. French-cut madeira citrine, 0.13 ct. t.w. yellow citrines, and .04 ct. t.w. diamonds, $880; Jane Taylor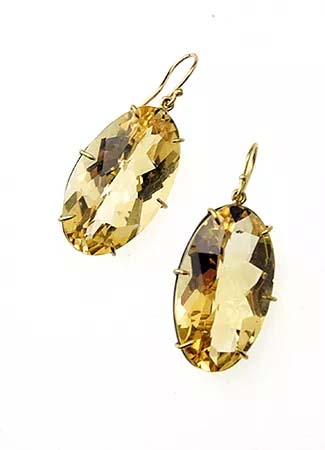 Earrings in 18k yellow gold and sterling silver with 58 cts. t.w. citrines, $975; Russell Jones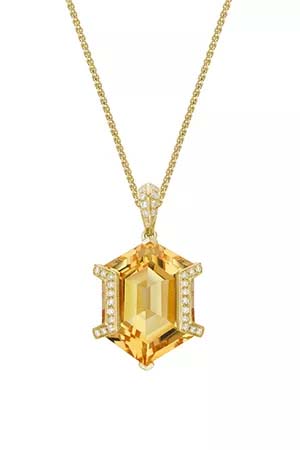 Regalia necklace in 14k yellow gold and 11.07 ct. hexagon-shape citrine and 0.12 ct. t.w. diamonds, $1,245; Artistry Ltd.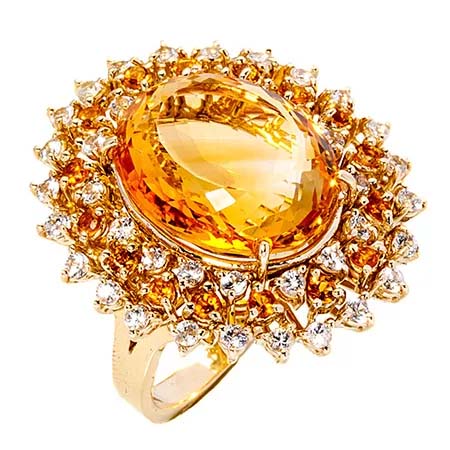 Radiance ring in 14k yellow gold with 13.7 cts. t.w. citrines and 0.8 ct. t.w. white sapphires, $4,700; Graziela Gems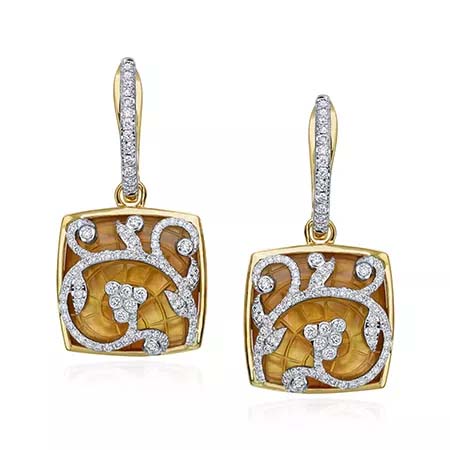 Mosaic earrings in 18k yellow gold with 20.59 cts. t.w. honey citrine triplet (citrine, mother-of-pearl, and rock crystal quartz) and 0.97 ct. t.w. diamonds, $7,000; Gumuchian
– News Source : JCKOnline.com