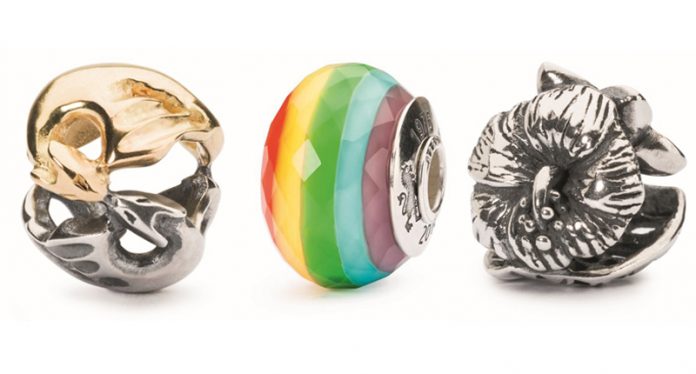 Princeton, N.J.–Trollbeads is opening up its 10th annual People's Beads competition, which ask fans to create a new design.
The contest, which began this week, allows Trollbeads fans from all over the world to enter a sketch or drawing of a bead that conveys a personal story.
All designs must be entered before April 9 on the People's Bead website.
A jury will then narrow down the pool of entries to 24. From April 11 to May 14, consumers will be able to vote for their favorite design online in two separate rounds.
A winner will be announced on Aug. 24, and on Sept. 7, the People's Bead 2018 winning design will be available for purchase online and in stores.
Lise Aagaard, founder of Trollbeads, said: "In 2009, we decided to develop a concept embracing the many design initiatives, the People's Bead. We invited all our fans to share their design ideas once a year based on an annual theme. When all contributions have been sent to us, we ask the consumers to vote for their favorite beads. One talented winner receives designer's fee and a gold version of the winning bead."
The amount the winning designer receives is $5,000.
Past winners have represented countries around the world. Lily Sun from Hong Kong won last year's contest, Giuseppe Di Meo of Italy won the year prior, and Amanda White from the United Kingdom won in 2015.
Trollbeads is a family-owned Danish business, which has been in operation since 1976. Its products are available in over 30 countries, distributed through its own stores and independent retailers.
The company's North American headquarters are in Princeton, New Jersey, and the market is headed by Robin Aagaard, the eldest son of the brand's founders.
News Source : nationaljeweler.com