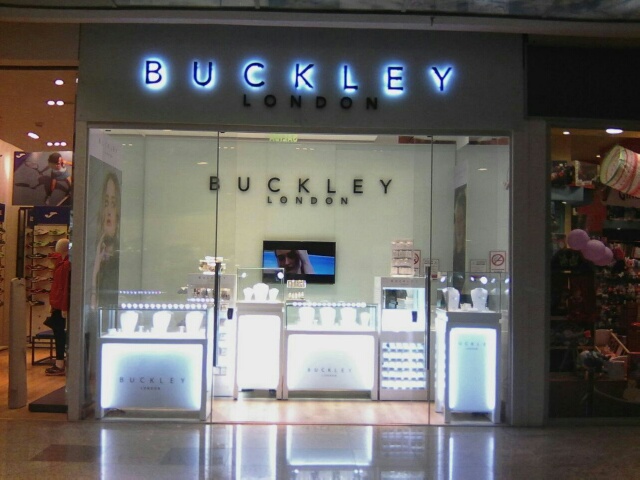 British fashion jewellery designer Buckley London has expanded its presence in the Americas region with the announcement of a new retail partnership in Paraguay with a major distributor, Trovari S.A.
Trover S.A. has been bringing international brands to the Paraguayan market for more than 30 years and boasts over 30 exclusive locations, showcasing a host of international brands.
After meeting with the owner of Trovari in the summer, the first stand-alone Buckley London store in Paraguay was opened in September in Shopping Del Sol, a shopping centre in Paraguay's capital city, Asunción. Shopping Del Sol is one of the most visited shopping destinations in Asunción and is home to many premium fashion and jewellery brands.
The Buckley London store reported extremely strong sales in the opening week, which the company is very pleased about considering the brand is unknown in this in this region.
Within the next six to nine months, Trovari plans to open Buckley London stores in two more locations, and are working to further promote brand awareness in the South America territory via their social media channels as well as in-store promotions.
Amy Donlon, Head of Sales at Buckley London, comments: "We are thrilled to have the opportunity to further expand our global presence with the exciting launch in Shopping Del Sol. The partnership of Buckley London with Trovari S.A. allows us to showcase our designs in a premium retail location in the region. The South American market has great potential with fashion-conscious customers looking for brands with innovative design, quality and value for money. Early sales figures already indicate a positive reaction in the market. Through engaging sales campaigns and supporting marketing materials, we look forward to building a long and successful partnership.
News Source: professionaljeweller.com