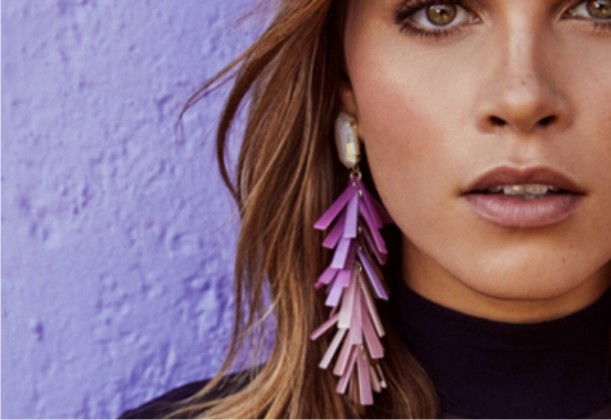 Jewellery brand Kendra Scott is launching its Spring 18 collection in a coveted spot in one of London's most high-profile windows today.
The American jeweller is launching its new collection with a creative window partnership at Selfridges in London's Oxford Street.
The collection, which is inspired by hot pastels, features geometric shapes and natural textures, such as mother of pearl and shell.
The window displays, which are made up of precision cut acrylic with highlights of gold, is designed to reflect the brand's "fresh and innovative" aesthetic for the Spring 18 jewellery collection.
Kendra Scott, the brand's designer and founder, said: "This spring we explore our most iconic design principle, and use them to inspire a fresh and innovative collection. Taking on a style that is frameless and free, this season is a thoughtful blend of colour and texture that feels beautifully unexpected."
The new Kendra Scott shop-in-shop is located on the lower ground floor of Selfridges, Oxford Street and is also available online on the Selfridges' website.
News Source professionaljeweller.com