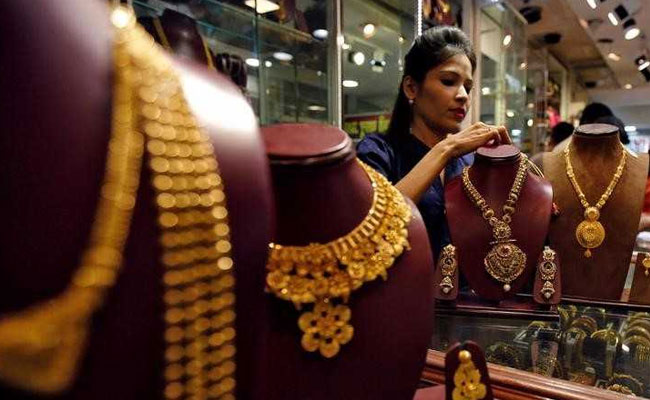 After subdued Dusshera sales, jewelers have lined up discounts and freebies to lure buyers ahead of Dhanteras.
Dhanteras, which marks the beginning of the immensely popular Hindu festival of Diwali, is considered to be an auspicious time to buy new utensils, gold and silver. The occasion typically sees a spurt in gold buying and this time is no different according to market watchers. While Dusshera sales were subdued due to a government regulation which made it mandatory for jewelers to keep a record of PAN details of customers for transactions above Rs. 50,000, the subsequent withdrawal of the notice has improved sentiment.
Investor sentiment has improved since the government withdrew the Prevention of the Money Laundering Act (PMLA) notification, said Harshad Ajmera, proprietor of JJ Gold House, a wholesaler in the eastern Indian city of Kolkata.
"Jewellers are increasing purchases expecting healthy retail demand during Diwali."
Anticipating a surge in demand from local jewelers, gold prices recovered by Rs. 50 to Rs. 30,850 per ten grams at the bullion market on October 14. Silver also climbed Rs. 300 to Rs. 41,500 per kg due to increased offtake by industrial units and coin makers.
However, according to the Director of India Bullion and Jewellers Association (IBJA), Saurabh Gadgil, the market sentiment is improving but it has not yet become buoyant.
"If the overall business remains same as the last year or goes marginally up by 5 per cent, we will be very happy," added Gadgil, who is also PNG Jewellers Chairman and Managing Director.
Jewelers are worried that a combination of factors like the sluggish economy, postponement of salaries, lesser bonuses and confusion over GST compliance may make buyers wary this festival season.
Echoing a similar view, All India Gems and Jewellery Trade Federation (GJF) Chairman Nitin Khandelwal said there has been some relief for the maker players due to the government decision on the PMLA.
However, due to less currency in the market the overall sentiment is dull, he said. The business this year is expected to be at par with last year or could even be lower, Khandelwal told Press Trust of India (PTI).
To lure buyers, jewelers have lined up discounts and freebies, according to market experts.
Meanwhile the government has fixed the purchase price of its Sovereign Gold Bond (SGB) at Rs. 2,987 per gram and said that the scheme will be open for subscription on October 16, a few days before Dhanteras festival.
News Source: profit.ndtv.coma