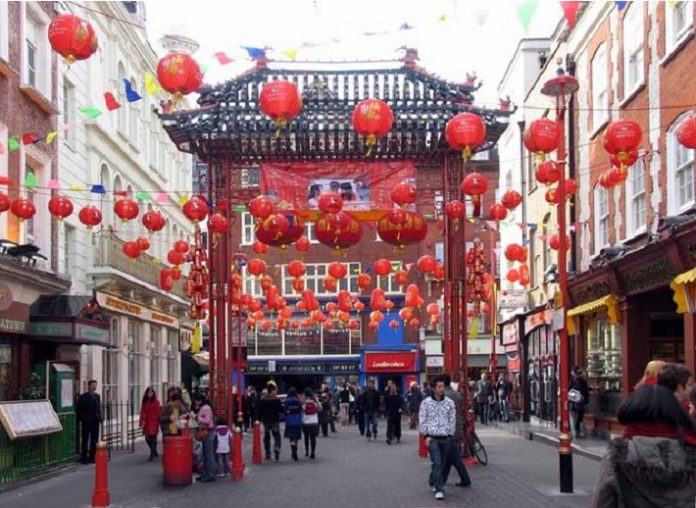 Chinese New Year spells out a lucrative opportunity for jewellery retailers as some of the world's biggest jewellery and watches buyers will be landing in the UK to celebrate.
According to Chinese marketing consultancy, Emerging Communications, millennials from China will be coming to the UK in record numbers to celebrate Chinese New Year, which takes place on February 14, with spending at the forefront of their plans.
At the same time, there are more than 95,000 students from China in the UK, whose average monthly disposable income is more than £1,500. To make up for missing the annual holiday at home, friends and family, they too will be looking for luxury brands and special designs.
While the big spend potential will be around though, there is a key factor often overlooked in this scenario. High spending Chinese consumers know their importance, and they expect to be communicated with and served on their terms.
Emerging Communications account director, Lillian He says if a jeweller gets this right – sales will roll in.
She advises: "What this means for this Chinese New Year, the Year of the Pig, is that simply adding pig symbols to marketing will be seen for what it is. It is becoming an annual trending topic on Chinese social media to compare the merits of New Year marketing campaigns by Western brands based on how out of touch they are.
"The current New Year campaign by Bvlgari, featuring misconstrued wordplay around the pronunciation for the Mandarin word for pig, has been widely mocked across social media. It will not be alone in getting it wrong.
"The first rule is not being too clichéd or thoughtless. Overuse of bold New Year symbols, dragons, or simply the colour red is common. Chinese iconography is appropriate, but a subtle touch rather than the large-scale application of oriental tropes and stereotypes is required. A good mantra is to apply the same creative principles as communication with wealthy domestic audiences."
The agency says discounts and promotional mechanisms are very effective.
Attention-grabbing offers, gifts and discounts are welcomed as part of the festive season, and appreciation of a bargain is an important part of Chinese culture that is not considered to undermine brand equity.
"Highlighting exclusivity or availability of hard to find premium jewellery and watches also works," the agency reveals. "Millennials seek items that are rare, or cannot be found at home, and that reflect a worldly lifestyle. When they find them they boast about purchases on social media. Sharing purchase details and experiences is fundamental to the buying process, particularly new discoveries. This is a major free marketing benefit for brands and retailers alike."
Marketing on Chinese social media should be undertaken if possible, but the direct translation of messaging used on Western social platforms will only annoying those who see it. Marketing operates very differently in China, including the use of copy and imagery. WeChat is not Facebook with a different language.
WeChat should only be considered for more advanced marketing because it is a closed platform that only allows existing followers to see content. Perfect for dialogue with an existing fan base, but messages are invisible elsewhere. Weibo is open, and can be used for amplified broadcasting to audiences, used in refined form through targeted paid social advertising, and is the backstop of nearly all Chinese marketing.
Lillian, He concludes: "There is a golden opportunity to sell to Chinese tourists and students in the coming weeks. Both groups will be seeking jewellery and watches that are expensive and different. But a bombardment of pig symbols is not going to impress them. Employ the use of Chinese imagery for sure, but make it tasteful, and highlight hard to find items and offers. Do it right and sales are guaranteed."
Newsource: professionaljeweller