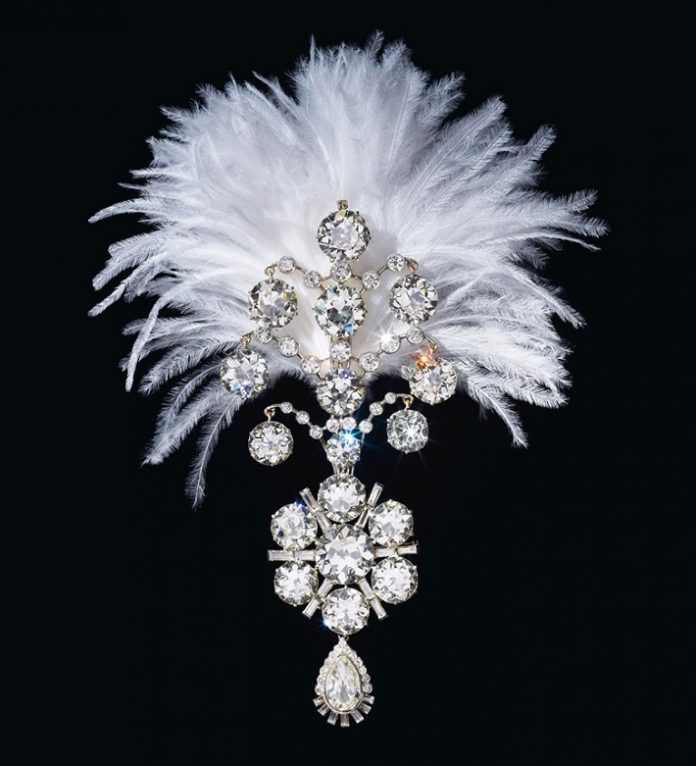 Eminent auction house Christie's has announced an auction of jewels from the Maharaja and Mughal eras on June 19, 2019, in New York. Already the world of jewellery connoisseurs is agog with the news and excitement is building up over the precious pieces which will go up for sale.
Sourced from The Al Thani Collection, the 400 lots on offer include diamonds, coloured stones and jewellery and jewelled objects. This "unparalleled collection of Mughal jewels, European-Indian hybrid designs and 20th-Century creations by leading Jewellery houses", says Christie's, span "over 500 years of history and sovereign power on the subcontinent".
"This is living history in your hand," says Rahul Kadakia, International Head of Jewellery at Christie's, of a stunning trove of jewels that date back nearly 500 years to the early part of the Mughal dynasty, which ruled in India from 1526 to 1857.
"India's rich culture of jewellery is partly the result of natural circumstance. The mines of Golconda yielded the highest grade of diamonds; Kashmir produced the rarest and most beautiful sapphires; while the greatest emeralds arrived in India from Colombia through commercial exchange via the Portuguese-controlled ports of Goa," says Christie's.
The collection includes some stunning necklaces; turban ornaments and some exquisite objects.
"The Nizam of Hyderabad Necklace (mid to late 19th century), is made of gold with seven large foiled triangular diamonds, each framed in an openwork panel of Kundan-set diamond leaves," says Christie's of one important neckpiece. "At the front centre is a triangular diamond pendant surrounded by 12 diamond leaves, mounted on an inner edge with a melon-cut emerald bead."
The auction house goes on to recount that spectacular parade necklaces became a hallmark of Indian royal attire in the late 19th century, and this Nizam of Hyderabad Necklace is an especially spectacular example of Indian princely jewellery.
The bejewelled objects include a gold pen case and inkwell (1575-1600), jewelled with diamonds, rubies and emeralds; and a dagger, from either Tanjore or Mysore, that dates to between 1790 and 1810 amongst many others. "The gold hilt of the dagger has been crafted in the form of a yali, a mythical lion-headed beast which is well known in the architecture of southern India, and is Kundan-set with foiled table-cut diamonds, cabochon rubies and cabochon emeralds," says Christie's describing the piece.
The collection also features a number of outstanding diamonds, including the Mirror of Paradise Diamond and the Arcot II Diamond, both originating from India's Golconda mine, the earliest diamond mine known to man.
"The Arcot Diamond, a brilliant-cut, pear-shaped, D-colour stone weighing 17.21 carats, was one of two such diamond ear drops sent as gifts to Queen Charlotte (1744-1818), the wife of King George III, from the Nawab of Arcot," says Christie's. "The diamonds were later acquired at auction by the Marquess of Westminster and subsequently mounted in the Westminster Tiara, which was worn at the coronation of Queen Elizabeth II."
One of the best-known jewellers of the world, Cartier was also jeweller to several members of Indian royalty. In the early years of the 20th century, Jacques Cartier is said to have forged links with a number of Indian princes in Europe, and the jeweller also made frequent visits to India, regularly meeting with the royal families with whom he established close relationships.
But naturally, the auction in June will also feature several pieces of Cartier jewellery. It is said that Cartier's "finest jewels from this period were inspired by Indian architecture, gems and jewels".
"One such example is a stunning 1922 platinum belt brooch set with diamonds, emeralds and sapphires," says Christie's. "The calibré-cut sapphire trim and diamond detail are reminiscent of ornate archways present in Mughal palaces and royal quarters.
"This incredible piece was part of the collection of Sybil Sassoon, Marchioness of Cholmondeley, and daughter of Sir Edward Sassoon and Baroness Aline de Rothschild. She chose to wear it, alongside her most important jewels, for both the coronation of King George VI in 1937 and the coronation of Queen Elizabeth II in 1953."
The list, description and stories surrounding these fascinating jewels can go on and on. Such was the romance that Indian royalty has with gemstones and jewellery. Those genuinely interesting in beholding the historical beauties can view highlights from the collection in the various scheduled viewings: Shanghai (April 25-28); Geneva (May 10-14); New York (May 10-14); and Hong Kong (May 24-27).
Christie's has also announced that the entire collection will be on view in New York from June 14-18, ahead of the auction on 19 June.