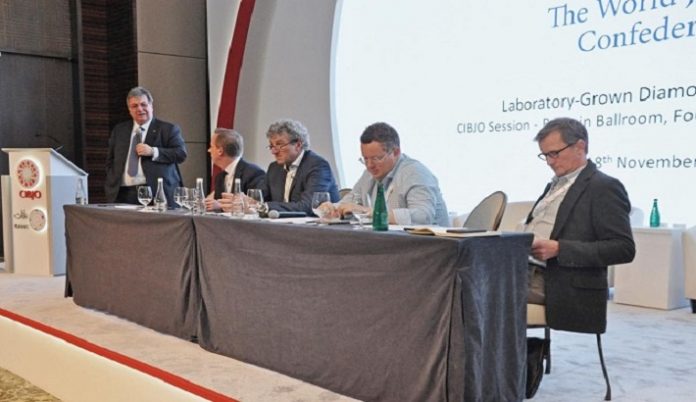 The World Jewellery Confederation, CIBJO, has established a new laboratory-grown diamond committee. The new committee will establish operating practices specific to the lab-grown trade.
It will operate under the umbrella of the organization's Diamond Commission and is being formed from an ad hoc group working established last year that included CIBJO officers and officials, representatives of both the laboratory-grown diamond sector and the natural diamond sector and a leading gemological laboratory.
The organization, which concluded its annual Congress yesterday, also established another committee that will focus on the long-term impacts of new technologies on the jewellery, gemstone and precious metals sectors.
"It is imperative that we develop an understanding of where things are headed, rather than having to react to situations brought about by technological developments, when we are less informed and less prepared," said CIBJO president Dr. Gaetano Cavalieri. "For a long while our industry continued to operate according to rules and systems that seldom changed, but that is no longer the case. CIBJO needs to better informed, and we must then pass that knowledge onto our members and stakeholders. This will be the role of the Technology Committee."
During the Congress a new board of directors were sworn in and Dr. Cavalieri was confirmed for another two-year term in office. Two new vice presidents. They are Jonathan Kendall of the De Beers Group of Companies and Pramod Agarwal, the current chair of India's Gem and Jewellery Export Promotion Council.
News Source: idexonline