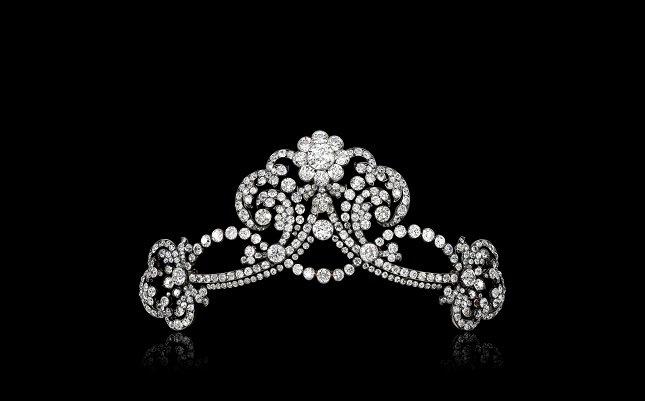 Sotheby's said that one of the most important royal jewelry collections ever to come to auction will come under the hammer in Geneva on November 12.
Entitled "Royal Jewels from the Bourbon-Parma Family", the auction will span centuries of European history, from the reign of Louis XVI to the fall of the Austro-Hungarian Empire, and "will offer fascinating insights into the splendor of one of Europe's most important royal dynasties".
"Descended from Louis XIV of France, the Holy Roman Emperors and from Pope Paul III, the Bourbon-Parma family is linked by blood to the most important ruling families of Europe – from the Bourbons to the Habsburgs. Members of the lineage include Kings of France and Spain, Emperors of Austria and the Dukes of Parma.
"This exceptional ancestry is evidenced in the extraordinary opulence and provenance of the pieces in the collection, led by a breath-taking group of jewels which once belonged to Marie Antoinette, ill-fated queen of France, which have not been seen in public for 200 years."
Daniela Mascetti, Deputy Chairman, Sotheby's Jewellery Europe and Senior International Specialist, said: "It is one of the most important royal jewelry collections ever to appear on the market and each and every jewel is absolutely imbued with history. Never before seen in public, this extraordinary group of jewels offers a captivating insight into the lives of its owners going back hundreds of years. What is also striking is the inherent beauty of the pieces themselves: the precious gems they are adorned with and the exceptional craftsmanship they display are stunning in their own right."
News Source : Idexonline.com