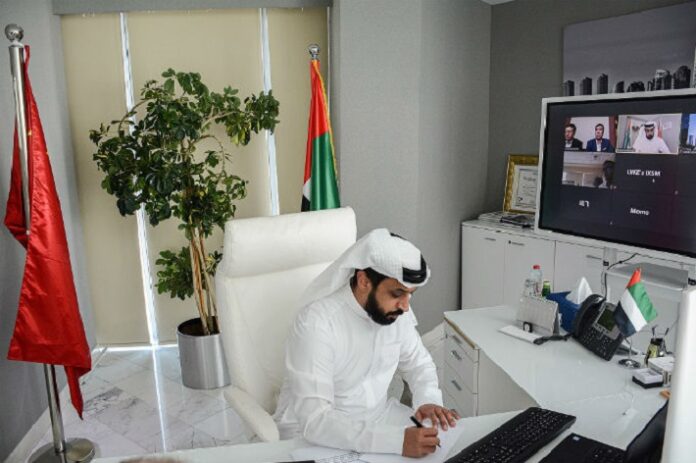 The Dubai Multi-Commodities Center (DMCC) and the Guangzhou Diamond Exchange (GZDE) inked an agreement aimed at creating new diamond trading opportunities between China and the United Arab Emirates.
The memorandum of understanding (MoU) will grant DMCC and GZDE access to new markets, with both parties committing to promote responsible business practices among their respective members.
Ahmed Bin Sulayem, executive chairman and CEO of DMCC and chairman of the Dubai Diamond Exchange, commented, "This agreement will further advance the strong and longstanding cultural and commercial ties that exist between the United Arab Emirates and China, and extend our support to both the Dubai Silk Road strategy and One Belt One Road Initiative."
Liang Weizhang, president of GZDE, said the signing of the MoU is a ray of hope amid a very challenging time. "We are looking forward to closely cooperating with DMCC to introduce more business opportunities to the Chinese diamond industry and to explore and identify more sparkles for the Dubai diamond community," he continued.
DMCC is home to more than 1,000 diamond-related companies. According to DMCC, diamond trade in Dubai reached AED 84 billion (around US$22 billion) in 2019.
China meanwhile is the United Arab Emirates' biggest trading partner. Guangzhou is the largest jewellery retail market and export processing base in China, and GZDE is the gateway for the diamond industry into south mainland China and is home to more than 1,500 registered jewellery companies.
DMCC last year signed a similar agreement with the China Gems and Jade Exchange to connect buyers and sellers of gemstones and jade from the two countries.
News Source : jewellerynet.com