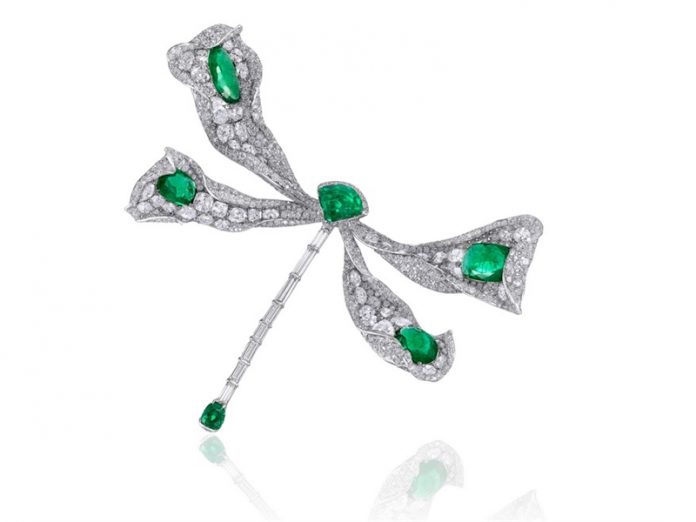 Taiwan-based fine art jewellery designer Cindy Chao recently lifted the veil on her latest collection in an exhibition in Paris, featuring 12 nature-inspired masterpieces that reveal her unique perception of the world.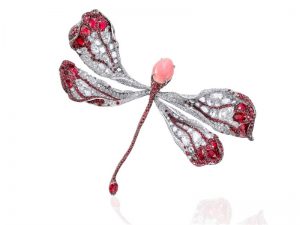 Highlights of her creations were two dragonfly brooches from the White Label Collection. With emerald and conch pearl as centre stones, both pieces, which took Chao six years to finish from conceptualisation to realisation, were a result of meticulous craftsmanship and numerous hours of hard work and refinement.
Also on display was the Black Label Masterpieces No. X ribbon ring in 18-karat white gold adorned with a rare 1.50-carat red diamond.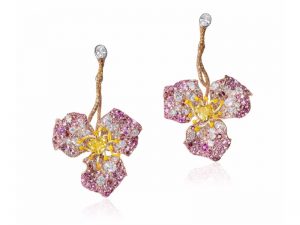 Other must-see pieces include the winter leaves brooches and maple earrings from Chao's celebrated Four Seasons Collection, as well as earrings from the Rose Collection in 18-karat rose and yellow gold.
Chao, founder, CEO and director of artistic creation of her namesake brand Cindy Chao The Art Jewel, is known for her wax-sculpting technique that give her pieces a 3D free-flowing effect.