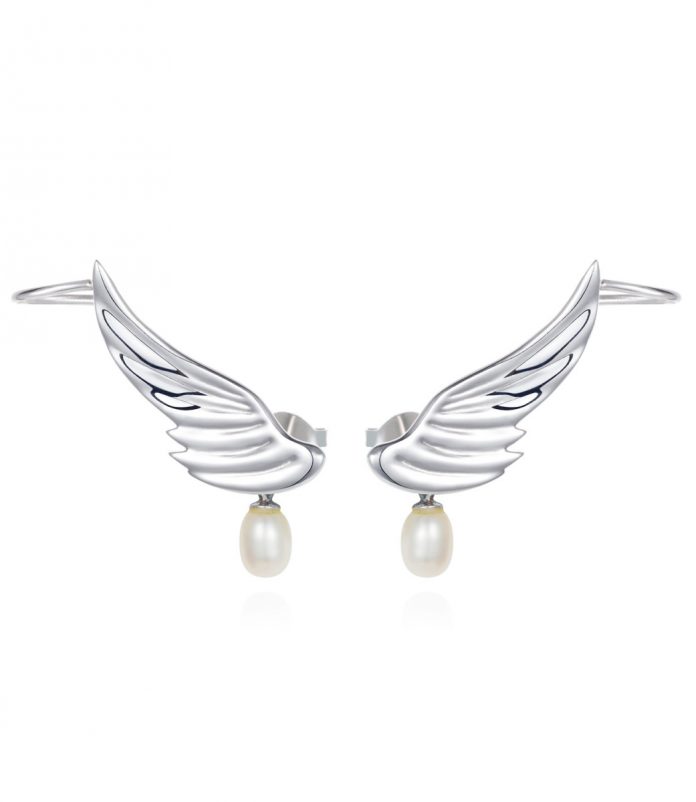 Specialist pearl brand Claudia Bradby Jewellery has unveiled two new lines for AW18.
Launching into stores this week, Claudia Bradby has created two collection that have already hit the ground running.
The Signet range, which is now live on the pearl jewellery brand's website, is a classic and iconic collection of jewellery.
Signet highlights the eponymous founder's love of pearls in their purest form, with clean, bold and modern pieces adorned with circle motifs and a single stone.
To date, the collection's large pendant has been selling really well, with the brand expecting this piece and a pair of statement earrings with a removable jacket to be the bestsellers.
Also new for autumn is a line called Guardian Angel, which is available in stores but won't launch online until October 22.
Inspired by the concept it's named after, this range features an intricate wing design, which has been cast to create a meaningful talisman that can be purchased and worn as a symbol of love and friendship.
The brand expects this range to be a popular gift during the lucrative Christmas trading season, with hero pieces already flying off the shelves.
News Source: professionaljeweller.com