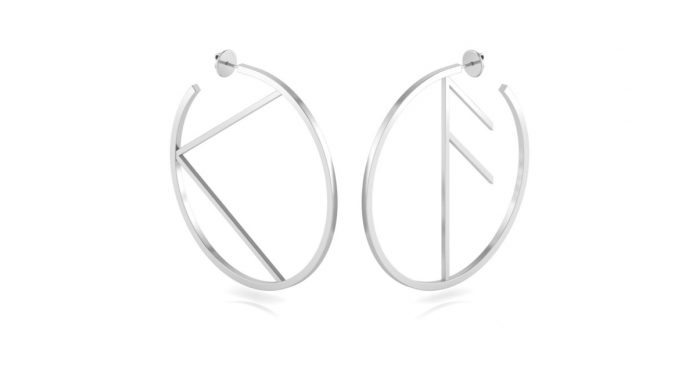 Ethical jewellery brand Hargreaves Stockholm has launched Empowerment, a meaningful collection designed to reflect modern society.
Crafted in Fairtrade ecological gold and silver, the Empowerment collection comprises earrings and pendants inspired by symbols derived from an ancient runic alphabet.
Used from the 2nd to 8th centuries, the Futhark runic alphabet, which has enthused the new range, is the oldest form of runic alphabet. It was used by Viking ancestors and was carved on many personal items including jewellery, swords and armour.
Hargreaves Stockholm has selected nine symbols that are most relevant to modern society to feature in its Empowerment collection: Love, Victory, Protection, Home, Birth, Prosperity, Inspiration, Health and Wisdom.
As this year marks 100 years since women won the right to vote in the UK, the nation has seen a lift in consumers purchasing jewels of empowerment.
Designer and founder of Hargreaves Stockholm, Jemima Hargreaves, shares: "The world has changed since our Viking ancestors carved their runes into their boats and tattooed them onto their skin, but in many ways we share the same human desires to express ourselves, to show love and partnership.
"We want to show our wish for a family and to celebrate those that become parents, we want to feel inspired and to thank those that help us learn to navigate this world. We want to feel protected and to shelter others from harm. We want to feel empowered and empower those we care for. Re-creating these ancient symbols seemed like an ideal way to celebrate these messages – called Empowerment to imply strength, confidence, courage and determination for today's modern woman."
Designs, which are hand-made and finished in the brand's own workshops in London and Stockholm, have been adorned with responsibly sourced and mined diamonds and coloured stones.
Adjustable chain lengths mean that the pendants can easily be layered, while mix and match stud and hoop earrings allow consumers to personalise their look by choosing the symbols that best suit their mood – or to create a particular message as a gift to empower the recipient.
RRPs for the Empowerment collection start from £167 in silver and £1,070 in gold.
News Source : professionaljeweller.com