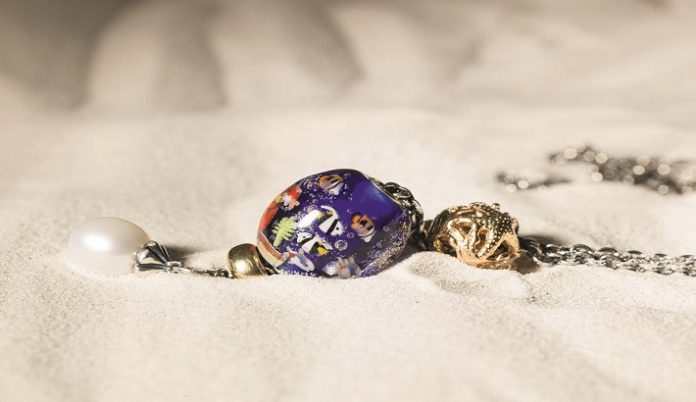 This summer Trollbeads has been inspired by the colourful life of the ocean and coral reef for its jewellery designs.
At the heart of the SS18 collection is the 'Blue Ocean' bead, a limited edition piece designed by Japanese designer Nozomi Kaji. Each bead has been handmade from red-hot Japanese glass in the open flame, with no two glass beads ever being completely alike.
Design wise, the Ocean Blue bead nods to sunny days and tropical landscapes.
SS18 also introduces a new, bigger clasp; the Crab Lock, designed by Kristian Krysfeldt, and all the silver pieces have been designed by Søren Nielsen.