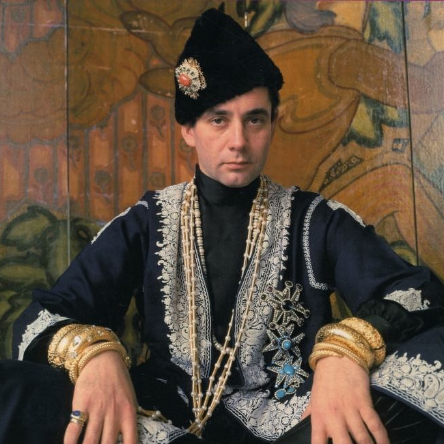 Kenneth Jay Lane, the iconic costume jewelry designer and New York social fixture whose bold gems were worn by Princess Diana and Jacqueline Kennedy, has died.
Lane, who was 85, passed away in his sleep Wednesday night or Thursday morning at his home in Manhattan, according to Chris Sheppard, executive vice president of Lane's company.
The designer was born in Detroit in 1932 as the son of an automotive parts supplier. He gleefully called his work "junque" and "faque." And he once said, "I myself am a fabulous fake."
He brought costume jewelry to the jet set in the 1960s, helped pioneer televised jewelry shopping, and in the process made fans of the world's most discerning jewelry collectors, including Wallis, the Duchess of Windsor, Elizabeth Taylor, and Vogue editor Diana Vreeland.
Lane attended the University of Michigan and the Rhode Island School of Design before working in the art department at Vogue, then designing shoes under Roger Vivier at Christian Dior and Arnold Scaasi. There, his interest in designing jewelry was piqued while decorating shoes with jewels.
He launched his namesake jewelry collection in 1963. It took off after jewelry maven Wallis, the Duchess of Windsor, bought several pieces.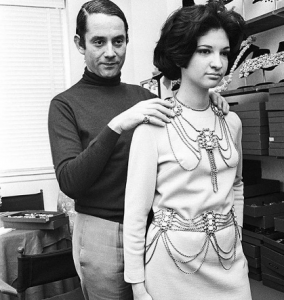 The designer with a model in the 1960s (Image: @auvintage)
"A whole new group of beautiful people began to exist," Lane said. "They started dressing up and costume jewelry was rather dull. I believed it didn't have to be."
He was unapologetic about his practice of copying high jewelry designs—many times he was quoted as saying he wanted to bring great design to everyone. And, surprisingly, his approach was a hit with the society set, who would mix Lane's outsized gems with fine jewelry pieces (a precursor to today's high-low dressing).
Jackie Kennedy once commissioned quality knockoffs from the jeweler so she could relieve herself of the burden of wearing her priceless jewels. And Vogue editor Diana Vreeland put Lane in charge of jewelry at the Metropolitan Museum of Art for a time—a scenario that's all but unimaginable today.
Lane, who was charming and good-looking, was a nightlife fixture in New York City and even attended Truman Capote's Black and White ball. He was so well known in NYC in the 1960s and 1970s, Lou Reed put him in his 1974 song "Sally Can't Dance":
"Sally can't dance
She knew all the really right people
She went to Les Jardins
She danced with Picasso's illegitimate mistress
and wore Kenneth Lane jewels, really hey, it's trash, but
Sally, can't dance no more, yeah"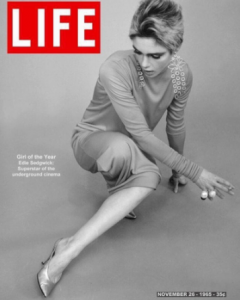 Edie Sedgwick on the cover of Life in Kenneth Jay Lane earrings (Image: @seasonsandstories)
Lane earned several awards during his 50-year career, including a Coty Award in 1966, a Neiman Marcus Fashion Award in 1968; the Harper's Bazaar International award in 1967; the Swarovski award in 1969; and the Brides magazine award in 1990.
When hype for these faux gems—and all jewelry, really—cooled in the 1990s, Lane became a vendor for QVC. The self-professed "fabulous fake" had zero snobbery about shilling on TV, and he made a killing. His twice-a-month, four-hour appearances in 1997 took in $1.5 million each.
QVC released this statement yesterday: "We are saddened to learn of the passing of Kenneth Jay Lane. He will be greatly missed by all who knew him, but his legacy will live on through his designs. We are thankful to have spent more than 20 years with Kenneth as a part of our QVC family, and our thoughts and prayers are with his loved ones during this difficult time."
Lane published a memoir, Faking It, in 1996, and a documentary about his 50-year career is in the works. According to the Hollywood Reporter, British filmmaker Gisele Roman wrote, produced, and directed the film, Fabulously Fake: The Real Life of Kenneth Jay Lane, which will feature some of Lane's close friends, including Barbara Bush, Joan Collins, Tory Burch, and Diane von Furstenberg.
It has yet to find a distributor, but the film is projected to air in early 2018.
Designer Tory Burch posted a photo of a young-and-fabulous Lane (see above) on her Instagram today, with the caption, "So sad to lose my dear friend Kenny…RIP #KennethJayLane."
News Source: www.jckonline.com