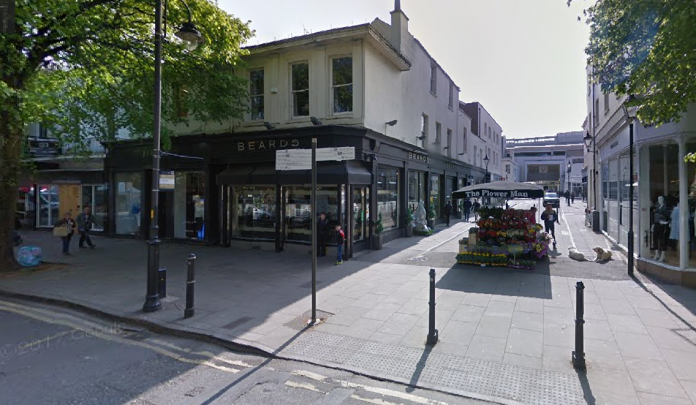 Beards Jewellers in Cheltenham has lost its campaign to get the flower stall next door to its shop to relocate.
Alongside a clothing retailer and shopping centre, Beards Jewellers in Cheltenham has place pressure on a long-standing flower-stall to move from its position, with the managing director claiming the stand spoils the view on the high street, and puts some shoppers off visiting the area.
The flower-stall has been in its current position, next to the jeweller, for 11 years, whilst Beards has been in its position 240.
Last week the council backed the flower stall owner and said he can stay in his current location on the Promenade.
According to local press, managing director of Beards Jewellers, Alex Rose, believes the flower stall acts as a "psychological barrier" from the Promenade to Regent Street, and leads businesses on Ormond Place to miss out on footfall.
But councillors of Cheltenham Borough Council licensing sub-committee dismissed the notion, stating that the stall "enhances the area, not hampers it".
They later voted for the flower stall to remain in its spot by a majority of three.
Speaking before the committee, Conservative councillor Chris Mason, who represents the ward the flower stall lands, said: "I've not met anybody who wants to see him move," reports local paper Gloucester Live.
Now the decision has been made, the jeweller's managing director says he will not mount any more pressure on the flower stall owner to relocate.
Gloucester Live reports Rose saying: "It was a fair meeting. I was disappointed not to get the support of our local councillor who didn't even take the time to consult with us. We accept the council's decision and as far as we are concerned that's the end of the matter. We're delighted that Mr Morris is going to stay on the Promenade."
News Source: professionaljeweller.com