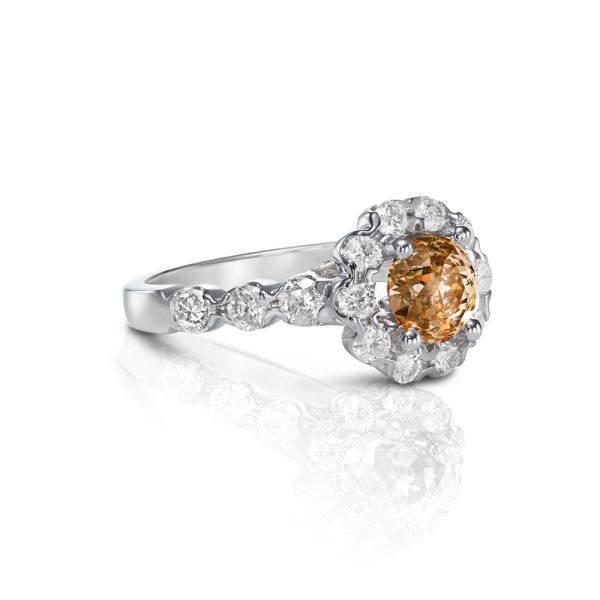 The Crown of Light, the branded diamond sold exclusively in stores managed by Diamonds International, surpassed $100 million in annual sales last year, the company announced.
"It's a big milestone for us," says Diamonds International's director of brand marketing Moti Eklaim. He notes that the brand was introduced only a decade ago. "It's still a baby. Everyone feels we are just at one percent [of its potential]."
Eklaim says the brand's sales mushroomed after the company rethought its plan for the 90-facet, dome-topped diamond.
"There was a shift in the way everyone perceived it," he says. "We didn't treat it as [just] an in-house brand.
"We went through a complete rebranding," he continues. "We redesigned the consumer experience, we redesigned the messaging, we redesigned the in-store experience, we redesigned the displays. We have really invested tremendously in the rebranding and marketing."
The company also brought out more fashion-forward elements, getting designers involved and introducing designs with rose gold and brown diamonds.
The brand will now also be sold on the company's website. Diamonds International is also considering bringing it to the Asian and European markets.
Diamonds International, an affiliate of De Beers Sightholder Almod, has 130 stores—mostly duty-free stores in the Caribbean and Mexico that cater to cruise ship customers.
(Top: image courtesy of Crown of Light)
News Source: jckonline.com