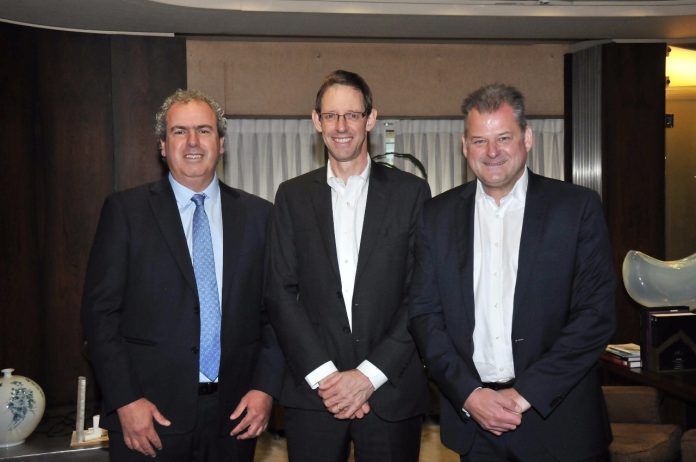 A high-powered delegation fron the De Beers Group of Companies met with leaders of the Israeli Diamond Exchange (ISDE) and local diamond industry in Israel recently purportedly to "receive updates on Exchange activities and to better acquaint themselves with the clients in Israel", a press release from ISDE stated.
The delegation from the De Beers Group, led by CEO, Bruce Cleaver, also included Executive Vice President Paul Rowley and VP Nicholas Moltke.
The meeting was attended by ISDE president, Yoram Dvash; President of The Israel Diamond Manufacturers' Association, Kobi Koren; Chairman of the Israeli Diamond Institute, Shmuel Schnitzer; Acting President of the IDE, Yehezkel Blum; CEO of the IDE, Eli Avidar, and executive managers Shai Schnitzer and Meir Delumi.
The agenda of the meeting covered the rough and polished diamonds market scenario as well as prices as they related to market conditions. The ISDE management presented updates on various projects, like the permit received from the Ramat-Gan municipal authorities to build the large rock processing factory in the Maccabi building, as well as a future construction project, due to add an additional 250,000 square meters to the Diamond Exchange compound.
ISDE consultants also made a presentation about the ISDE innovation center, which is currently in the process of being established. The possibility of including international players in the diamond industry as partners in the center, along with the Israeli government, working through the Israeli Innovation Authority, was also discussed.
News Source : gjepc.org