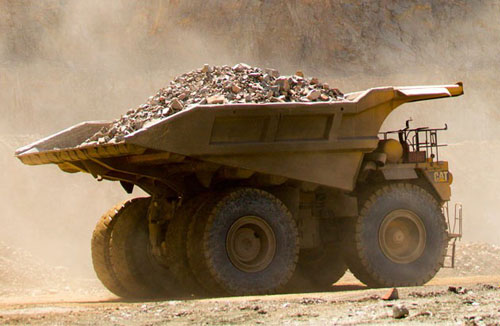 Diamond production at De Beers increased 21% year-on-year to 16.1 million carats for the six months ended June 30, 2017, mining conglomerate Anglo American plc said in its latest production report. Last year the miner had produced 13.3 million carats during the same period.
The miner sold 20 mn carats during H1 2017, up 9% from the 18.3 million carats sold in H1 2016. During the same period, consolidated sales volumes (after excluding JV partners' 50% proportionate share of sales to entities outside the De Beers Group of Companies) were 19.1 million carats as compared with 17.2 million carats in H1 2016.
For Q2, production increased 36% year-on-year to 8.7 million carats as compared to the 6.4 million carats produced in Q2 last year.
De Beers said that the figures were in line with higher production forecast for 2017, reflecting stable trading conditions as well as the contribution from the ramp-up of Gahcho Kué in Canada.
The Company also released a break up of production across different units during the quarter.
At Debswana (Botswana), production increased 14% to 5.9 million carats. Orapa's production increased 44% as a result of the ramp-up of Plant 1, which was previously on partial care and maintenance in response to trading conditions in late 2015. However, the increase was marginally offset by Jwaneng where production fell by 3%.
At Namdeb Holdings (Namibia), production increased 32% to 0.4 million carats as a result of Debmarine Namibia's Mafuta vessel being on planned extended in-port maintenance in Q2 2016.
At DBCM (South Africa), production increased 71% to 1.4 million carats largely as a result of higher grades at Venetia.
Production in Canada increased almost six-fold to one million carats due to the ramp-up of Gahcho Kué to nameplate capacity.
Consolidated rough diamond sales volumes2 in Q2 2017 were 5.4 million carats (5.9 million carats on a total 100 per cent basis) from two Sights, compared with 9.6 million carats (10.2 million carats on a total 100 per cent basis) from three Sights in Q2 2016. Apart from the additional Sight in Q2 2016, the decrease was expected given the strong levels of midstream restocking in H1 2016.
The average realised price of $156/ct in H1 2017 was 12 per cent lower than in H1 2016. This reflected strong demand in Sight 1 2017 for lower value goods held in stock at 31 December 2016, following a recovery from the initial impact of India's demonetisation programme in late 2016. The lower value mix was partially offset by a higher average rough price index, up four per cent.
De Beers said that full year production guidance remains unchanged at 31-33 million carats, subject to trading conditions.
News Source: gjepc.org