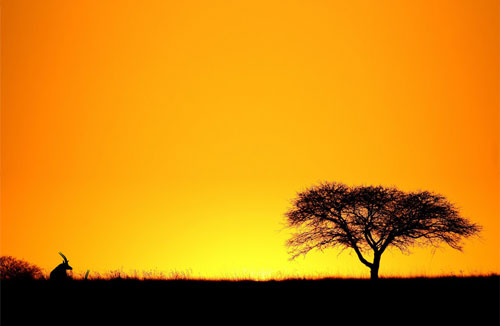 The De Beers Group has invited researchers to submit their papers which will be presented at the 8th Annual Oppenheimer De Beers Group Research Conference scheduled to be held in Johannesburg, South Africa, in October, 2017.
"Academics, students, researchers, site managers and environmental managers that have carried out research on any E Oppenheimer & Son or De Beers Group sites are encouraged to submit their findings for presentation to more than 180 attendees," the Company urged.
There are several conservation areas on what is known as the De Beers Group's Diamond Route, including the Venetia Limpopo Nature Reserve, Rooipoort Nature Reserve, Orapa Makgadikgadi and the Kimberley Big Hole; and also a number of the company's operations and E Oppenheimer & Son properties.
"The Diamond Route, launched in 2002 to promote biodiversity conservation and education, connects seven conservation sites and nature reserves located around De Beers Group's mines in southern Africa," the Company explained.
The aim of the conference to be held on October 17 and 18 is "to provide a platform for those working, or studying, in the areas of ecology, archaeology, palaeontology and cultural, tourist or social research to share their findings with an audience of their peers", De Beers outlined.
As the conference is a meeting ground of various experts involved in the area of conservation, it offers a good opportunity for site managers and researchers to update themselves on the latest environmental, conservation and ecology trends. Discussion at the conference also "guides future research and postgraduate opportunities across the Diamond Route", the Company indicated.
Patti Wickens, Senior Environmental Manager, De Beers Group, said: "The conference first began as a platform to highlight the 'good that diamonds do' by making significant contributions to conservation. Today, more than ever, we're keen to keep this vision alive by showcasing the positive contribution that safe and sustainable diamond mining can provide."
News Source: gjepc.org