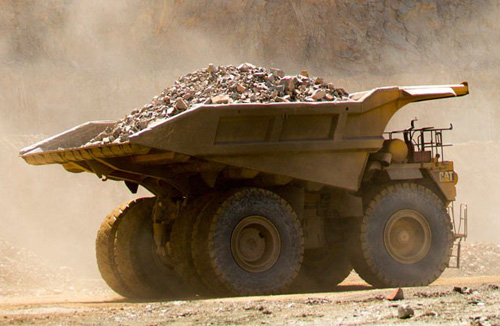 In Anglo American's production update for the third quarter of 2016, the Company reported that De Beers' diamond production for the period increased by four per cent to 6.3 million carats compared with the third quarter of 2015 "when production was reduced in response to the prevailing trading conditions".
In terms of production details of De Beers' various individual operations, Debswana's production for the period touched 4.5 million carats marking a growth of 12 per cent y-o-y.  Production at Jwaneng Mine recorded a 47 per cent increase (as it was on a planned maintenance programme in Q3 2015 due to trading conditions). "This was partly offset by a planned 22 per cent decrease at Orapa Mine to align aggregate production to trading conditions," the Company reported.
Production at De Beers Consolidated Mines in South Africa was six per cent higher and reached 1.1 million carats, y-o-y. This the Company explained was largely as a result of processing higher grades at Venetia Mine and increased throughput at Voorspoed Mine; though this was partly offset by the early completion of the sale of Kimberley Mines in January 2016.
Namdeb Holdings of Namibia reported a fall in production for the period as compared to the same period in the previous year of 13 per cent to 405,000 carats, "with lower grades at Namdeb Land, and the Debmar Pacific vessel being in port for planned maintenance at Debmarine Namibia".                     '.
De Beers Canada too witnessed a decrease in production for Q3 2016. Production amounted to 225,000 carats, marking a fall  of 48 per cent. This, the Company explained was due to Snap Lake Mine being placed on care and maintenance in December 2015. However, this was partially offset by first production at Gahcho Kué Mine, which was officially opened on Setember 20, 2016.
De Beers consolidated rough diamond sales increased by a whopping 77 per cent to 5.3 million carats. "This increase reflected improved trading conditions from those experienced in the third quarter of 2015, when higher pipeline stock impacted midstream demand," the Company stated.
Full year production guidance for De Beers remains unchanged at 26-28 million carats, subject to trading conditions.
News Source : gjepc.org