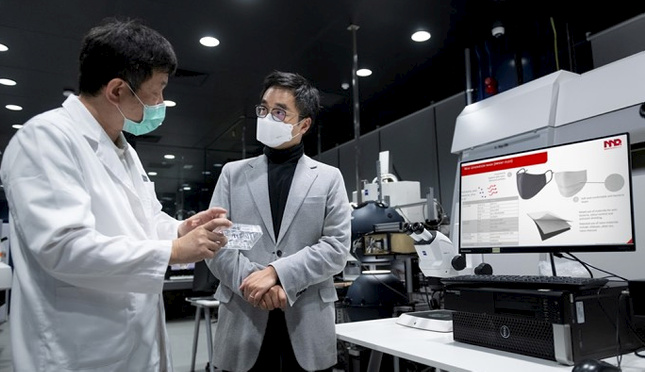 Tiny diamond particles could be used in a new generation of virus-killing face masks.
Researchers believe a coating of salt crystals and nano-diamonds will actually destroy viruses and micro organisms, rather than simply filtering them out.
Master Dynamic Limited (MD), a leading Hong Kong material analysis and nanotechnology company is developing the ant-viral mask as coronavirus demand soars.
"When people think about diamonds they are normally thinking about jewelry where the cost is at a premium. But we're using industrial grade nano-diamonds, not jewelry-grade diamonds, so the cost is much cheaper," said the company's CEO Dr Tom Kong.
"We can treat the nano-diamonds in different layers so that it can kill all spectrum of viruses."
Surgical masks people widely worn to combat Covid-19 weren't actually designed to prevent the spread of viruses.
Master Dynamic has been awarded a HK$10m ($1.29m) grant by conglomerate New World Development (NWD) to further research and develop the nano-diamond coating.
Picture, courtesy of NWD, shows Dr Tom Kong (left) of Master Dynamic and Dr Adrian Cheng, NWD executive vice-chairman.