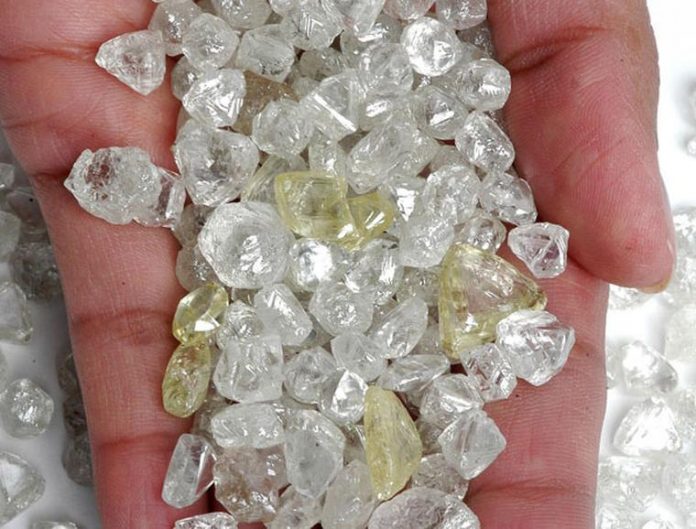 Global Witness has pulled out of the Kimberley Process created to keep 'conflict diamonds' out of the supply chain.
Global Witness the international NGO that campaigns against natural-resource related conflict has pulled out of the Kimberley Process, a system of checks put in place by the diamond industry intended to eliminate 'conflict diamonds' from the supply chain.
On Monday 5th December Charmain Gooch a founding Director of Global Witness said: "Nearly nine years after the Kimberley Process was launched, the sad truth is that most consumers still cannot be sure where their diamonds come from, nor whether they are financing armed violence or abusive regimes. The scheme has failed three tests: it failed to deal with the trade in conflict diamonds from Côte d'Ivoire, was unwilling to take serious action in the face of blatant breaches of the rules over a number of years by Venezuela and has proved unwilling to stop diamonds fuelling corruption and violence in Zimbabwe. It has become an accomplice to diamond laundering – whereby dirty diamonds are mixed in with clean gems."
Global Witness states on its website that: "on 5th December, Global Witness wrote to the Chair of the Kimberley Process to announce its withdrawal as an official Observer. Global Witness first exposed the problem of blood diamonds in 1998 and played a key role in establishing the Kimberley Process. The KP is a government-led rough diamond certification scheme launched in 2003, which requires member states to pass national legislation and set up an import/export control system for diamonds. Over 75 of the world's diamond producing, trading and manufacturing countries participate in the scheme. Global Witness has been an official Observer in the Kimberley Process since 2003 and a member of the KP Civil Society Coalition. Global Witness will continue to work with NGOs in the Civil Society Coalition to reform the diamond sector."
The final straw after months of Global Witness calling attention to the flaws of the Kimberley Process appears to have been over allowing the export of diamonds from Marange in Zimbabwe. "Over the last decade, elections in Zimbabwe have been associated with the brutal intimidation of voters. Orchestrating this kind of violence costs a lot of money. As the country approaches another election there is a very high risk of Zanu PF hardliners employing these tactics once more and using Marange diamonds to foot the bill. The Kimberley Process's refusal to confront this reality is an outrage," Gooch said.
"Consumers should not buy Marange diamonds, and industry should not supply them," said Gooch. "All existing contracts in the Marange fields should be cancelled and retendered with terms of reference which reflect international best practice on revenue sharing, transparency, oversight by and protection of the affected communities."
News Source : thejewelleryeditor.com