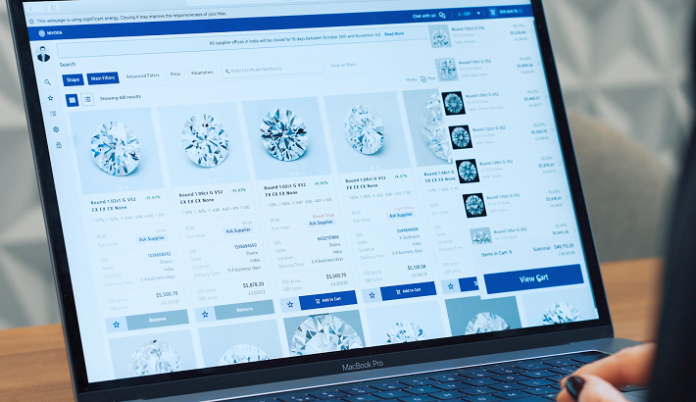 UK-based diamond platform Nivoda has expanded the team to support its rapidly growing operation.
Nivoda launched its B2B diamond buying platform in 2019 and has been seeing exponential growth in the UK. With platform sales increasing steadily at 15% month-on-month, the company has grown over 400% in less than a year.
Nivoda has created a faster, simpler and more profitable way to buy diamonds from all around the world, directly connecting diamond buyers to suppliers offering over 500,000 certified diamonds. Customers can create a free online account and within a few minutes are ready to trade. There is no minimum order required, and the delivered prices shown on the website include insurance and shipping costs.
The Nivoda service is already being used by many leading industry players in the UK. In fact, over 95% of first time customers have placed further orders within the first two months.
To support its rapid growth, Nivoda has employed jewellery veteran Peter Mooney, packing over 20 years of experience in the industry.
Mooney, who has joined as a full time sales manager, says: "I am delighted to join Nivoda as UK Sales manager. Nivoda has developed a clear vision of where the Industry is going and I am excited to bring the Nivoda solution to the industry, supporting UK jewellery businesses."
With Mooney joining, the company now has a team of 15 dedicated staff, compared to just three at the start of 2019.
The company is headquartered in London and has offices in Hong Kong and the Bharat Diamond Bourse in Mumbai, India.
News Source: professionaljeweller