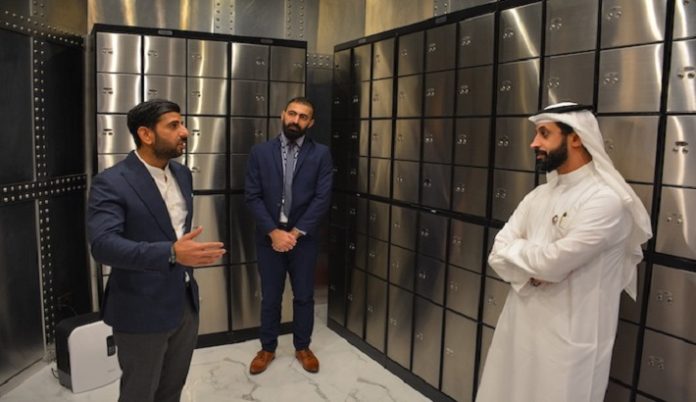 The DMCC has opened a new state-of-the-art luxury vault and safe deposit facility in the Almas Towers in Dubai. This is the second jewelry vault in the Almas Tower, which is the base of many for many of the emirate's jewelry traders.
818 Vault is equipped with a secure dual control locking mechanism. Each safety deposit locker has two 10-lever locks that are accessed with two unique key profiles. The vault also offers a range of additional services, including insurance and repair for deposited jewelry.
"Welcoming 818 Vault to Almas Tower further solidifies DMCC's position as the nucleus of the gold, diamond and jewelry trade," said Ahmed Bin Sulayem, DMCC executive chairman and CEO.
News Source: idexonline