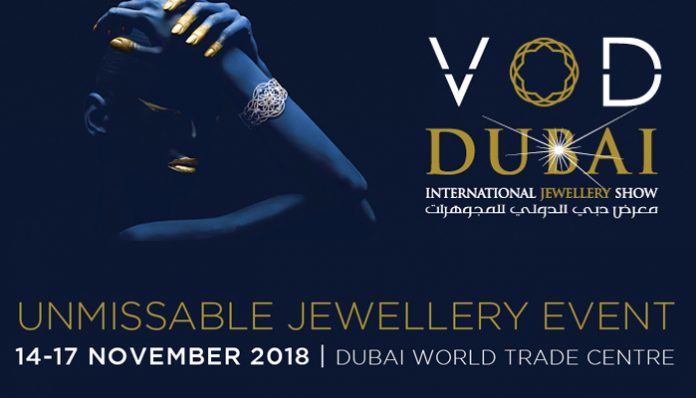 VOD Dubai International Jewellery Show is a 4-day event being held from 14th November to the 17th November 2018 in Dubai, United Arab Emirates. The show is the unique jewellery event designed for trade and retail, taking place in the DUBAI WORLD TRADE CENTRE. The innovative exhibition format is conceived and developed to meet the most dynamic needs of the international gold and jewellery demand for traders and consumers.
Dubai is well known as one of the biggest markets in the world for jewellery, gold, and other luxury items. Dubai International Jewellery Show is a major event showcasing the creations and masterpieces of almost 400 international jewellers, hailing from over 30 counties.
Running for over 20 years, the prestigious show attracts in excess of 20,000 visitors, both consumers and those in the trade. Over 80 different product categories are showcased, ranging from designer collections to unique precious stones. There are pieces fit for every occasion and all budgets.
Dubai International Jewellery Show 2018 will be held at the Dubai World Trade Centre 14 to 17 November.
VOD Dubai International Jewellery Show 2018