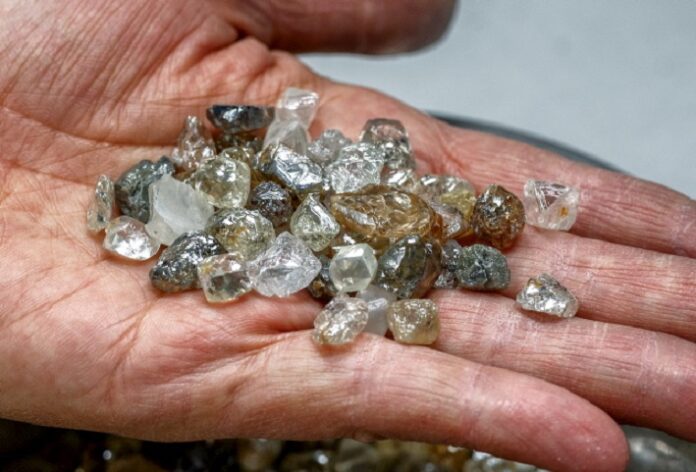 Eight major diamond manufacturers have joined forces with the Natural Diamond Council (NDC) to promote the industry and educate consumers.
Shree Ramkrishna Exports (SRK), Hari Krishna Exports Pvt. Ltd. (HK), Rosy Blue, Venus Jewel, Diarough, Dianco, Jewelex and Shivam Jewels have all agreed strategic partnerships.
Diamond broker Bonas Group, the largest global independent diamond and gemstone tender and auction house, has also signed up.
Last month the New York-based NDC (previously known as the Diamond Producers' Association) announced a partnership with the Botswana Diamond Manufacturers Association (BDMA) which helps manufacturers develop their businesses.
And in April Antwerp's Diamantkring became the first bourse to partner with the NDC.
Miners De Beers Group, Lucara Diamond, Petra Diamonds, RZM Murowa, and Rio Tinto – representing about three quarters of the world's rough diamond production – are already on board with NDC, as well as a number of retail partners.
David Kellie, NDC's CEO, said: "Together with our community of retail partners, we're looking forward to raising consumer awareness of the positive impact of the natural diamond industry throughout the value chain."