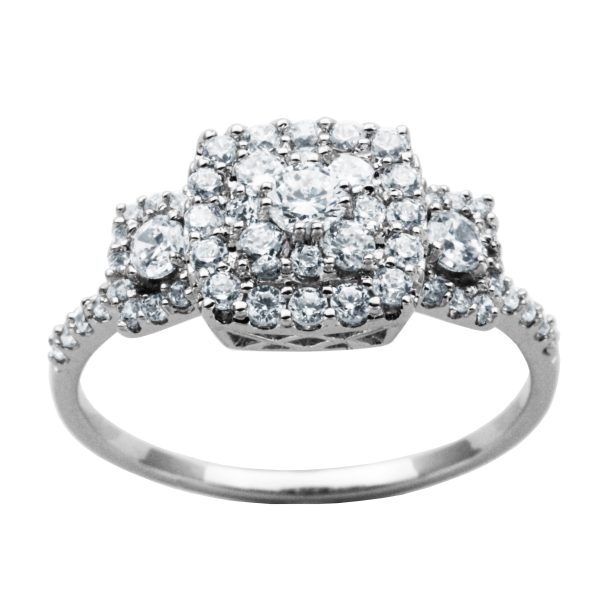 Dallas-based fine jewelry brand Elle, a sibling brand to Elle magazine (both are owned by Hachette Filipacchi), has launched its first-ever bridal jewelry collection, featuring diamond-studded engagement and commitment rings.
The 14k white gold collection ranges from $595 to $2,395 and includes pretty plays on halo elevated gallery styles.
"We've been looking at ways to expand the Elle market, and bridal was a logical next step.… Many brides look to Elle magazine for wedding fashion inspiration," says Alisa Bunger, director of sales for the brand, who added that modern consumers "are looking for something unique but still affordable."
A team of designers conceptualized the collection's initial 13 styles, which include a feminine ring with a diamond-studded heart. Bunger says the project was spearheaded by Kathy Schroeder, Elle's director of business development.
The line will debut in person for buyers Aug. 12 at the Atlanta Jewelry Show, which runs through Aug. 14.
Here are a few of our favorites from the new collection:
News Source: www.jckonline.com