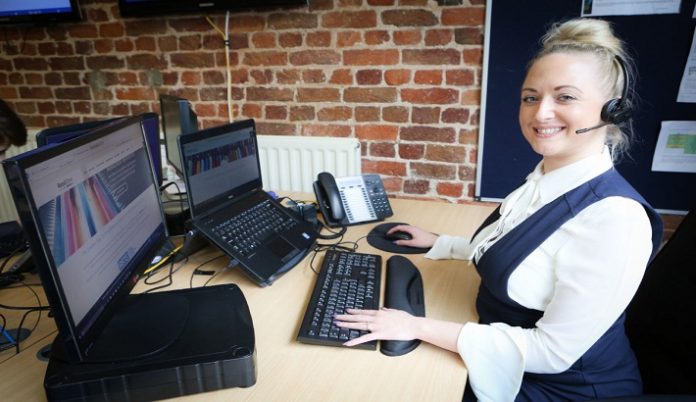 Research into 34 jewellery retailers with more than one store reveals the industry still has a long way to go to take advantage of the digital revolution.
While bricks and mortar still have a dominant place in jewellery retail, digital platforms do offer advantages that can bolster, rather than disrupt, businesses, and even encourage consumers to come into the store.
However, a new report released by retail technology firm, Cybertill, which compiled data from jewellers including F Hinds, Beaverbrooks, Swarovski and Links of London, found that many jewellery retailers are missing a few footfall driving tricks for fear of losing customers to the internet.
After receiving the report, Professional Jeweller reached out to Cybertill to discuss why embracing new technology should not be feared.
In response, the company produced an exclusive interview with Cybertill omnichannel retail consultant, Elaine Scott, on subjects raised in the report.
Here, Scott answers our questions as to how retailers can truly start to embrace an omnichannel approach in 2018.
What were the most interesting stats that came out of the study of the jewellery trade?
The most interesting stat for me was that only 8% of jewellers are displaying their stock availability in store on their website, and for me, that just came as quite a shock because I think that a lot of the sectors are ahead of them in that sense. I think they're also missing out massively on sales and getting more customers in store for that reason. With the millennial shopper, everything is available now on the internet. People are shopping on their devices and they want to see what stores the stock is available in. Now that could have something to do with the fact that the jewellery sector sells high value items, so it could be down to security. But customer experience is key, so they do need to try and catch up.
The findings from the report show that the jewellery sector needs a digital shake-up — from your perspective, why do you think that is, say compared to retail generally?
I think it's because jewellery retailers are quite traditional and it's a very niche market. They also have a number of challenges when it comes to stock control making it difficult for them to digitalize their retail business and stock control, but if they don't catch up department stores and other retailers will begin to take their business. The other issue is the fact that a lot of these retailers are traditional family businesses, and some of the older generations are reluctant to change. But if you haven't digitized your store operations, new players in the jewellery market will take business away from those family jewellers, no matter how well-loved they are in local markets.
You speak to jewellers every day on the phone, what do you find is the most common feedback you get from them about their challenges?
Number one is the fact that a lot of consumers now, such as millennials, want to shop online and many retailers haven't got the facility or capability to offer online selling, you know, the full omnichannel experience. Another main issue is that because many are traditional family businesses with some of the older generations they're reluctant to change because they are so used to doing everything in the store, there's a fear to actually go online and to introduce click and collect and click and reserve. And another issue would be things like bespoke jewellery. They think that because they offer one off items they don't need things like an EPoS system, but an EPoS system can do so much more than stock control.
Why do you think that click and collect is so important for the jewellery retail sector in particular?
It's very important to jewellery retailers because jewellery is very personal, and a lot of people want to actually see the product. It's something that they want to try on and view the product before they make a decision. Retailers like F. Hinds are doing really well with click and reserve. Customers can get the product when they want, they can pick a time to go in and make a decision, and still get that personal experience.
Enhancing the customer journey and adopting an omnichannel approach seems to be prevalent in the report. What are the most simple ways cloud can help jewellers do this?
Well, they can centralize stock, they can centralize customer data and also things like customer loyalty, and capturing customer's details, recognizing and identifying shopping habits and getting to know the consumer, which would actually reap benefits for the retailer. The cloud can also ensure that your website drives footfall to stores by way of offering real-time information for click and collect or click and reserve. F. Hinds offer click and reserve instead of click and collect which allows customers to see the products before they buy them — really adding to that personal customer experience, and ensuring customers aren't out of pocket before they even choose the item they want. That's pretty forward thinking.
In what way do you think a single view of stock can benefit both the customer and the jewellery retailer?
The retailer would see a huge benefit because the staff can be better informed as they can see real-time stock levels, they can have a look at other locations, helping the consumer there and then. Also, with consumers, you know, they want products now, they sometimes leave things till the last minute, so it's about convenience, it's about being able to pick a time and day when its convenient for them. So, having that on say, a website, and being able to see exactly where the product is available, just makes their life a lot easier.
For the millennial customer, how important would you say same day collection is?
Very important, because I think the millennial customer is very last minute and they like to be able to choose when they want their products. Even more important than the same-day collection is knowing exactly what time the item will be ready that day so consumers can plan. Again, F. Hinds do this well.
How do physical stores work hand in hand with other channels such as e-commerce?
I think the in-store experience is still just as important, but having the catalogs of products that are in store online, is just paramount. Also, many customers will probably still be uncomfortable buying large ticket items online — whatever age they are. The personal experience in a jewellery purchase is really such an important part of the experience. In terms of developing a website, VIP areas and loyalty schemes linked to marketing are extremely important to leveraging existing customers to make future purchases. Ensuring logic around your recommendations is personalized will help set you apart from the competition.
Why is it important to drive footfall to stores from online?
Getting customers to physically interact with products is so important because in jewellery it's all about personalization, and jewellery items are very personal.
How do you think online can be used to drive footfall?
Again with people being able to view the products online, it will then entice them into the store, and if they entice them into the store, then they are more likely to spend more as well.
What reassurance would you give to jewellery retailers who might be concerned about moving to the cloud?
That they definitely don't need to be concerned about the cloud, that's very much in the past, they need to look forward. I mean the cloud can offer a lot of reassurance to the retailers because it gives a single view of the stock, sales and customers and data across all channels, and it's integrated. Completely omnichannel. This populates not only your staff and customer-facing website but also your systems. By not having a cloud-based retail system, you are limiting your growth.
The Jewellery Retail Market Research Report 2018 can now be downloaded for FREE from the RetailStore website.