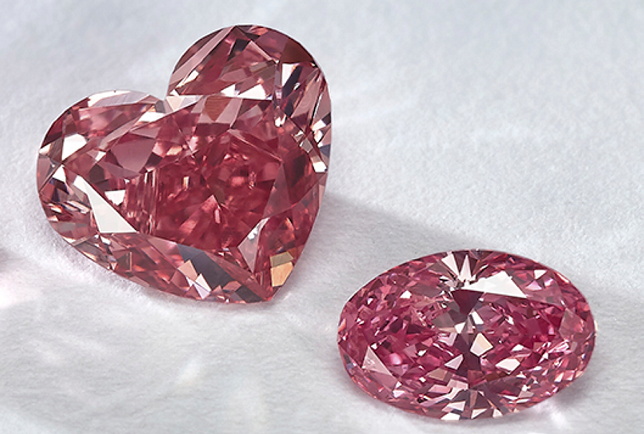 Prices of fancy color diamonds rose by one per cent in the last quarter – compared with a 6.7 per cent slide for white diamonds in the same period.
The Fancy Color Research Foundation (FRCF) today said average prices across all color categories had risen, although there were some price drops among particular size and intensity combinations.
Yellows were up 1.4 per cent in Q3 2022, followed by pinks (0.9 per cent) and blues (0.6 per cent), resulting in a 1.0 per cent rise in the overall Fancy Color Diamond Index (FCDI).
The quarterly rise is up on Q2's 0.8 per cent and on a par with the 1.0 per cent rise in Q1.
In Q4 2021prices rose by 0.5 per cent. During the whole of 2021, the price of fancy color diamonds rose by an average of 1.7 per cent, reversing a drop during pandemic-hit 2020.
The biggest individual gain was for 8-ct pink fancy vivids, up per cent and the biggest loss was for 8-ct pink fancy intense, down 2.2 per cent.
The New York-based FCRF tracks pricing data for fancy color diamonds of all sizes and intensities in Hong Kong, New York, Geneva and Tel Aviv.