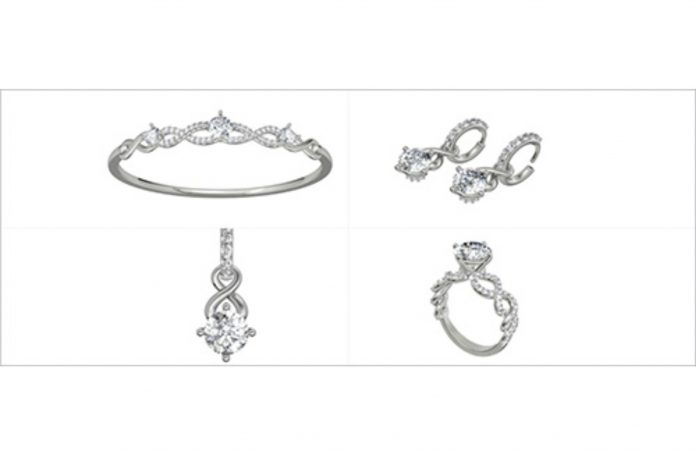 De Beers Group has announced the names of the nine regional finalists for this year's Shining Light Awards.The Awards were constituted to "recognise emerging jewellery designers in Botswana, Namibia and South Africa and provide them with a valuable platform to build their careers in the jewellery design industry", the Company explained.
Three finalists were selected from each country, from a total of more than 130 entries.
This year's theme, set by Forevermark, was 'Protecting Nature's Beauty' – in recognition of Forevermark and De Beers' commitment to conservation and sustainability. Entrants were required to create jewellery collections around this brief.
"The focus of the awards has evolved over recent years, moving away from designing and producing intricate art pieces to more commercial jewellery collections, which would appeal to a broader consumer market," De Beers elaborated.
The Company has set the date for the announcement of the final winners at a red carpet event in Windhoek, Namibia, as for November 30, 2017.
Further, the Company also announced that for the first time since the competition's inception, there will be prizes awarded to the first, second and third winners in each of the participating countries.
The Company outlined the prizes as:
A one-year apprenticeship with Forevermark at its Design and Innovation Centre in Milan, Italy, for the overall winners
A three-month internship with Forevermark at its Design and Innovation Centre for the second prize winners
Participation in a jewellery design skills development programme at a regional institution for the third prize winners.
De Beers Group and Forevermark had conducted regional roadshows and workshops in universities and technical colleges across Botswana, Namibia and South Africa. Workshops were conducted in 2016 at nine universities regionally, including Botswana: Botho University and Oodi College of Arts; Namibia: University of Namibia; College of Arts; International University of Business Management South Africa: Tshwane University of Technology; Durban University of Technology; the University of Johannesburg, College of Cape Town.
"De Beers Group is committed to ensuring that the youth in the countries of our diamond producer partners benefit from the diamond industry," Pat Dambe, Vice-President, Corporate Affairs and Government Relations, De Beers Global Sightholder Sales, commented. "Through the Shining Light Awards, we are providing a platform to nurture and develop emerging talent, while also highlighting the positive opportunities that exist along the diamond value chain. We have been blown away by the level of talent across our partner countries, and the beautiful and creative designs that were developed by our nine finalists."
Costantino Papadimitriou, Senior Vice-President, Brand Strategy and Innovation, Forevermark, said: "Forevermark is proud to support and nurture emerging jewellery design talent in diamond producing countries. The Shining Light Awards is a fantastic platform for the next generation of designers to realise their creative potential, while also providing valuable links with the industry."
He added: "For this year's competition, Forevermark was honoured to set the design brief, which has been inspired by our brand's values and the promise of protecting nature's beauty. It has been fascinating to see the different responses to this brief and the innovative jewellery collections featuring one of Forevermark's beautiful, rare and responsibly sourced diamonds at the heart."
De Beers noted that the Shining Light Awards – now in their 20th year in South Africa and eighth year in Botswana and Namibia – are part of the De Beers Young Jewellery Designers Skills Development Initiative, designed to support beneficiation efforts in De Beers Group's producer countries across southern Africa. "The awards support the development of participants' business skills in the areas of jewellery design, manufacturing, and sales and marketing," the Company said.
The 2016/2017 Shining Lights Awards finalists are:
Botswana: Gone Otsile, Tshepo Dithebele and Mbako Baradei
Namibia: Richardlee Shoombee, Frans Uunona and Taleni Udeiko
South Africa: Omphile Sibanda, Gabrielle Lourens and Andile Mbeje.
News Source: gjepc.org