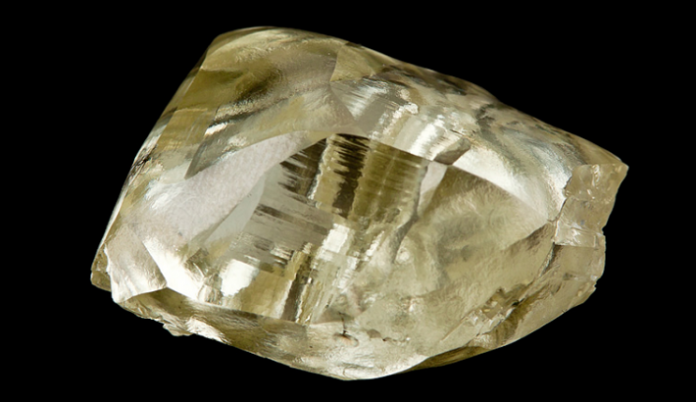 Firestone Diamonds provides its quarterly update on operations at its Liqhobong Diamond Mine for the quarter ended 30 September 2019 of Q1 FY 2020. According to the presented highlights that say, recovery of a 98 carat light yellow makeable stone which was sold in October.
Diamond recoveries of 201091 carats remained lower than Q4 of FY19 had recovered 208 572 carats. A single sale took place during the quarter when 168612 carats were sold also tumbled over Q4 FY19 had been sold
177521 carats, realising revenue of US$10.6 million lowered over the Q4 FY19 of US$12.7 million at an average value of US$63 per carat fetched low to Q4 FY19 of US$71 per carat.
Post quarter power interruption say, as announced previously, power supply to the mine was interrupted on 1 October, since which time, the mine's treatment plant has temporarily suspended operation until power is restored. The Company anticipates that production at the mine will recommence in early November, once the rented diesel generators are on site and connected to the mine's electrical infrastructure.
Paul Bosma, Chief Executive Officer, commented: "The first quarter performance was again solid from an operational perspective. However, from a market perspective, pricing remains subdued. The Company continues to engage with its debt holders to ensure it can sustain operations through the current downturn and further announcements in this regard can be expected in due course.
The recent power interruption is an unexpected setback for the company but we are doing our utmost to limit the negative impact on production by renting generators to get operations up and running again until the grid power is back online and stable. We will advise on any adjustments to guidance in future quarterly updates."
New Source : jni