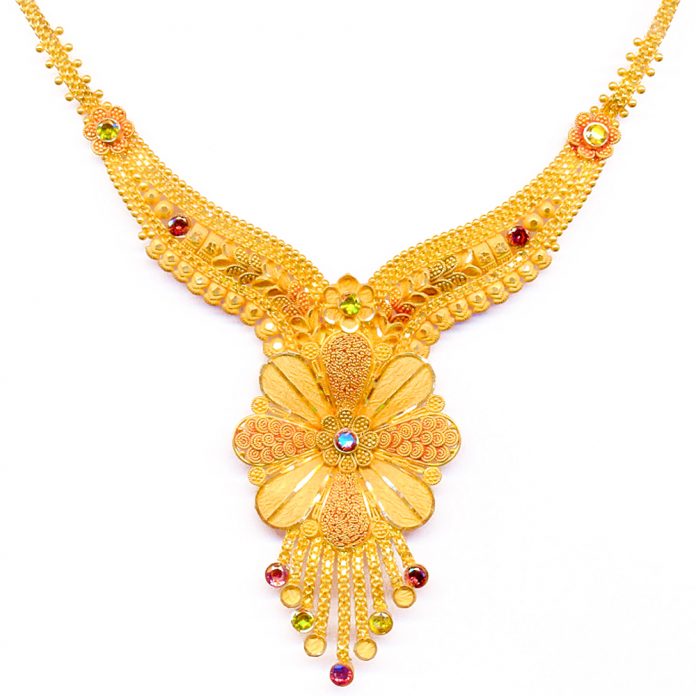 As gold price has been plummeting in the past few days, customers are awaiting the price of the yellow metal to drop further thereby hitting jewellery business in the Capital. Jewellers have said that the demand for raw gold has come down by almost 10 kg per day in the past few days after customers switched to wait-and-see mode following falling gold price.
"Gold price has been plummeting since last few weeks. As a result, customers seem to have postponed their plans to purchase gold jewellery," said Maniratna Shakya, former president of Federation of Nepalese Gold and Silver Dealers Association (Fenegosida).
As per Fenegosida, gold price has come down by Rs 1,500 per tola in the past two weeks in domestic market. While one tola of gold cost Rs 56,000 on November 26, gold was available at Rs 54,500 per tola today.
As a result of the continuous fluctuation in the price of gold, the everyday demand of raw gold has come down to 35 kg per day in the domestic market at present against daily demand of 45 kg per day just two weeks back, informed Shakya.
Jewellers have said that the gold demand in the domestic market is likely to fall further in the coming days as the period between mid-December and mid-February is regarded as offseason for the jewellery business.
Similarly, the demand for silver jewellery has also come down in the past few days following the fluctuating price of the metal. Though silver cost Rs 760 per tola on November 26, the metal cost Rs 715 per tola today.