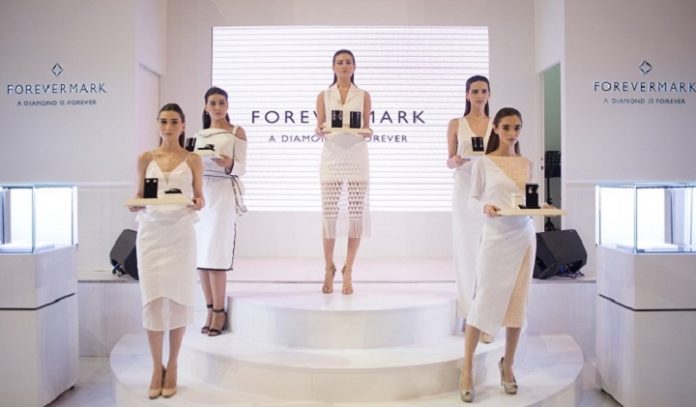 The De Beers Group's Forevermark diamond brand has been launched in Indonesia in its latest expansion.
Forevermark said it is partnering with Indonesia's premier jewelry company, Central Mega Kencana (CMK), which will sell Forevermark in its retail brands, Frank & Co., The Palace and Miss Mondial.
Forevermark will initially be sold in 12 stores in the CMK network in the Jakarta region, with plans to expand further in the near future.
The official launch event took place on April 11 at Plaza Senayan in Jakarta and was marked with a showcasing of Forevermark red carpet jewelry, as well as an exhibition highlighting the brand's key message: diamonds that are beautiful, rare and responsibly sourced.
The Indonesia launch means Forevermark will now be available in 26 markets globally.
Stephen Lussier, Chief Executive, Forevermark, said: "We are delighted to be launching Forevermark in the fast-growing Indonesian jewelry market, with our market-leading partner CMK. Forevermark's brand promise continues to resonate very strongly across the world, and we look forward to exploring the potential for further new market launches as the brand goes from strength to strength."
Stefanus Lo, CEO of CMK, said: "Carrying the Forevermark brand through our licensee partnership will introduce an exciting new product opportunity for diamond lovers in Indonesia, while also broadening consumer interest in the diamond category as a whole. Our goal is to deliver the very best quality product in whatever we sell to our customers, meaning that a partnership with Forevermark is the perfect match for us."